I've finally started my own Etsy site! I'm slowly adding items to it. One of the things I'd like to have sucessful sales in are my exploding/scrapbook in a box. They're ultra cute and make awesome gifts. I've had a bunch of people who aren't too familiar with these ask me what they're supposed to do with them. So I completed one last night, pictures and all, as a basic guide.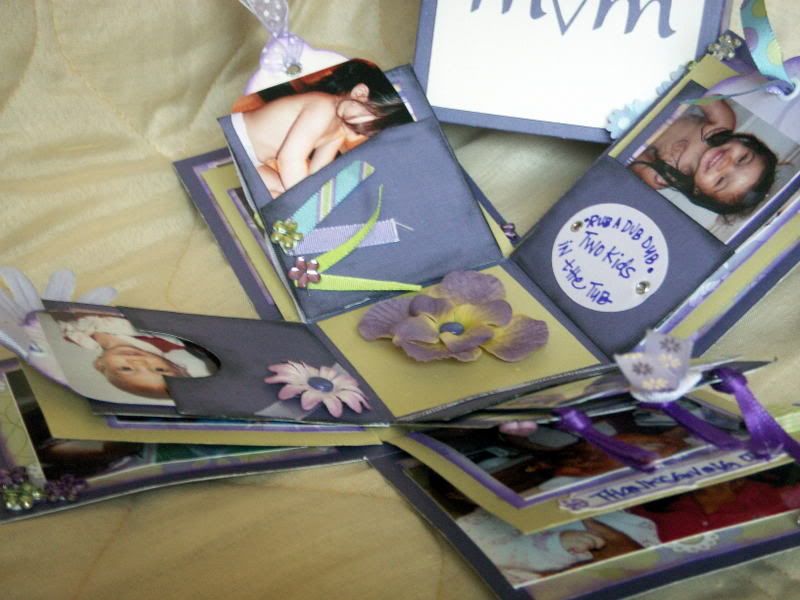 Each tag on the inner layer pulls out. I attached a photo on each and did some quick journaling on the back.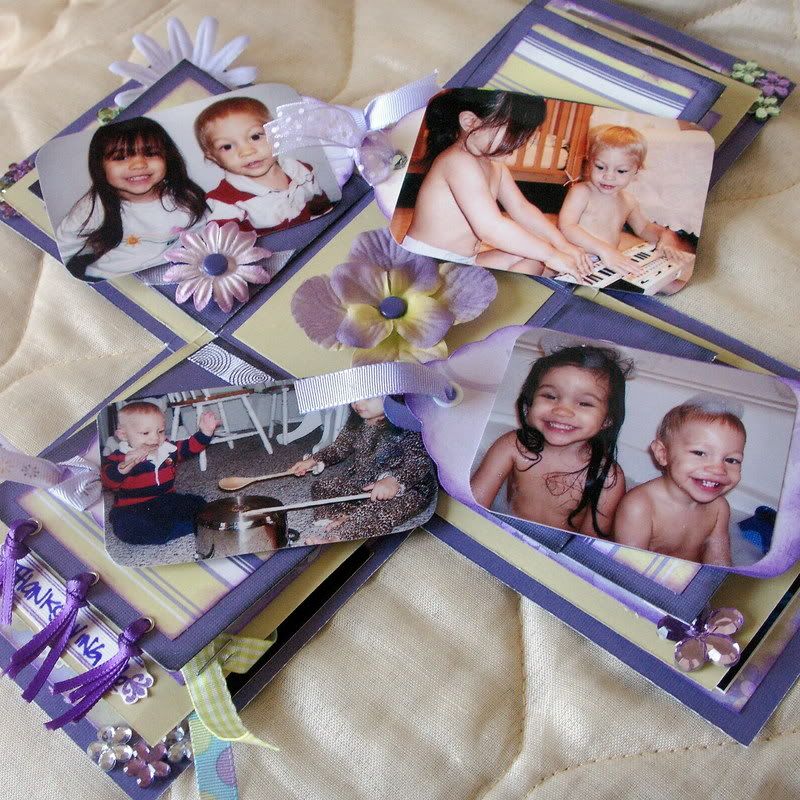 I left stamped small areas for journaling.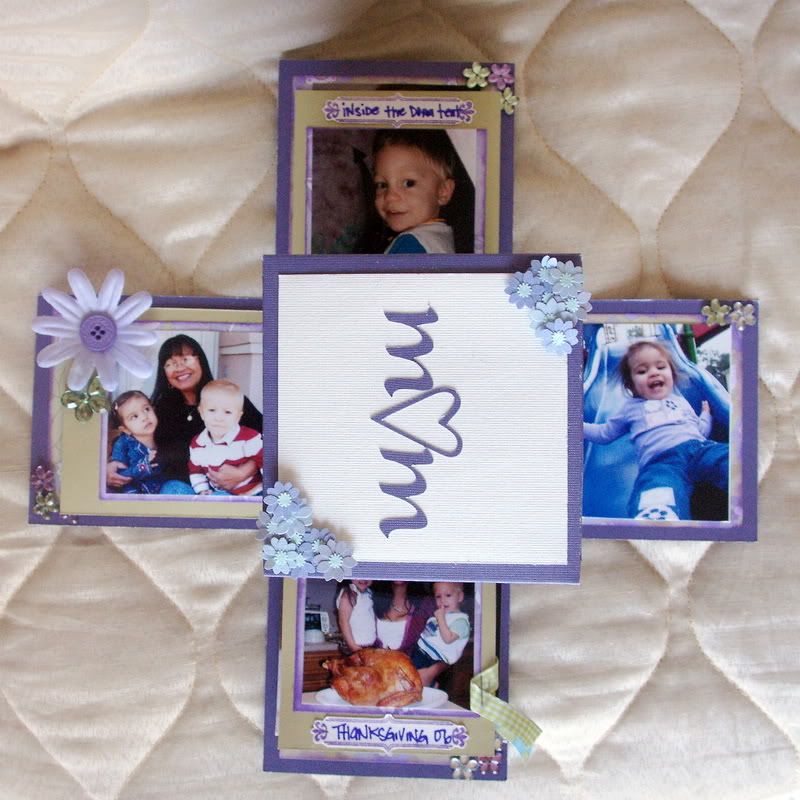 Lot of embellishments to help your photos pop.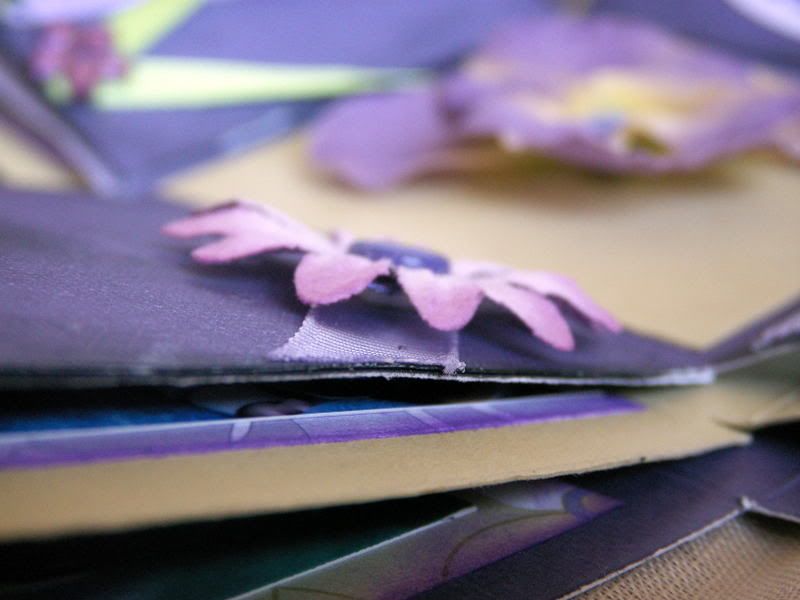 Another example of a journaling stamp. If you don't care for these, you can always cover it up with another photo.