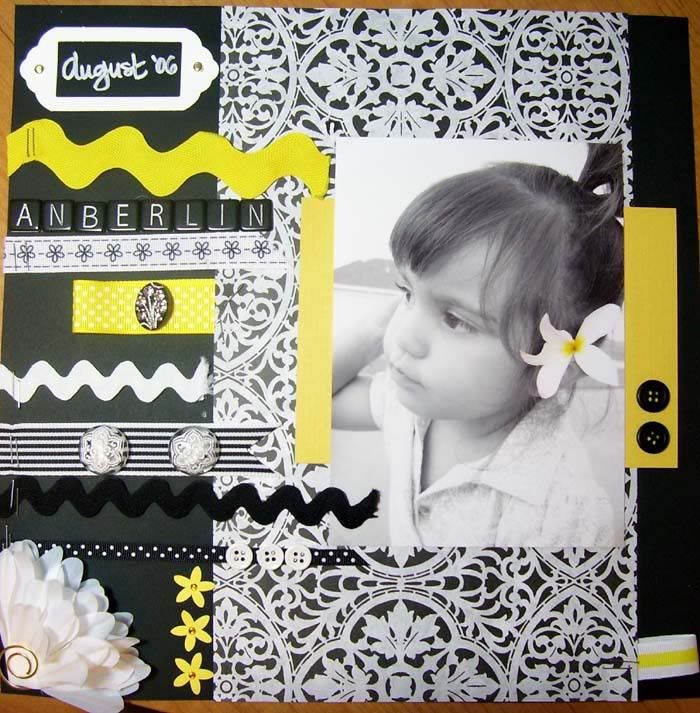 A lot of the time, I'll pick two or three colors for a layout and stick with it. Here, the black, white and yellow are used in sync with the altered photo of my daughter (look back a couple of entries to see how to alter your photos).
Pattern Paper: The Paper Studio
Cardstock: DCWV
Yellow Flowers: Jolee's
White Flower: Heidi Swapp
Circle Clip: The Paper Studio
White Paint Pen: Zig
Tile Letters: ? I don't know who makes them.
Various buttons, some antique and I'm disappointed you can't see some of the detail work on them.
White Book Plate: ?
Brads: Making Memories
Staples
Ribbon: Mostly Ribbon FX from hobby lobby and various manufacturers.
Rick Rack
Kudos to you if the colors remind you of the band Stryper. LOL!! ^-^