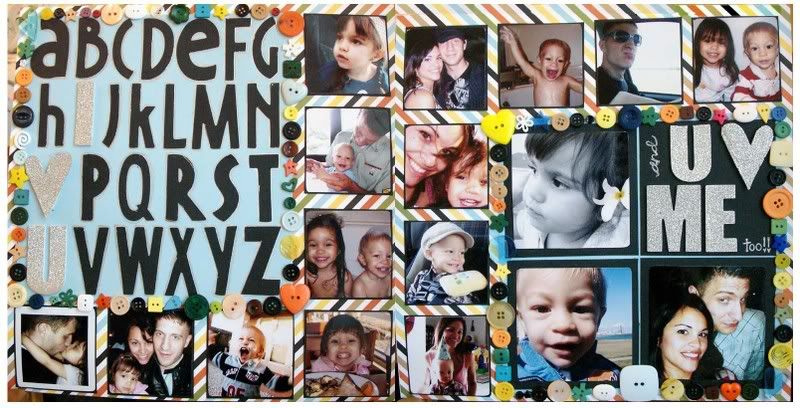 I grab inspiration wherever I can take it. I'll never tell the actual source, but lately, there's been one website that is a wealth of motivation for me (and it's not twopeas or scrapbook.com...it's not even a scrapping site for that matter). I visit it daily, hoping for something new and generally, I'm not disappointed. Armed with my doodling journal, I sketch it and bring it to life on my pages.
"ABC's and U & Me"
Papers: American Crafts ("Play" and "6th Avenue)
Cardstock: DCWV
Buttons: Various
Glitter Chipboard: Me and My Big Ideas
Die Cut Letters: Cricut (Opposites Attract)
Pen: Silver Sakura
The smaller photos measure 2.5x2.5 with a 1/8 border of black cardstock. The larger squares measure 4x4 and I cannot recall the matting measurements.