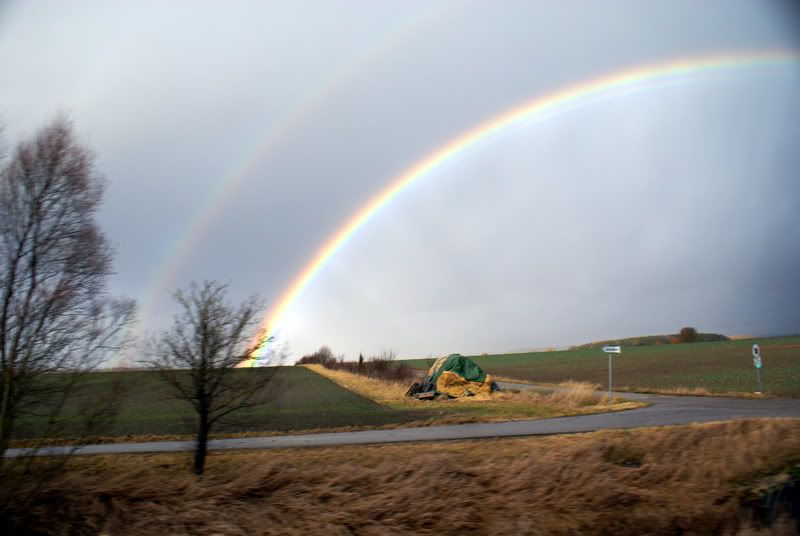 I didn't realize how much it rained in Germany! Geeeeeze. The mornings start off sunny and I think, "oh good! I'll be able to take the kids to the park!" But by the time they're done eating breakfast, it's clouded up and has started raining. :( We managed to catch 2 rainbows though, on our way out to Wurzburg on Sunday.
***Money Book Tutorial***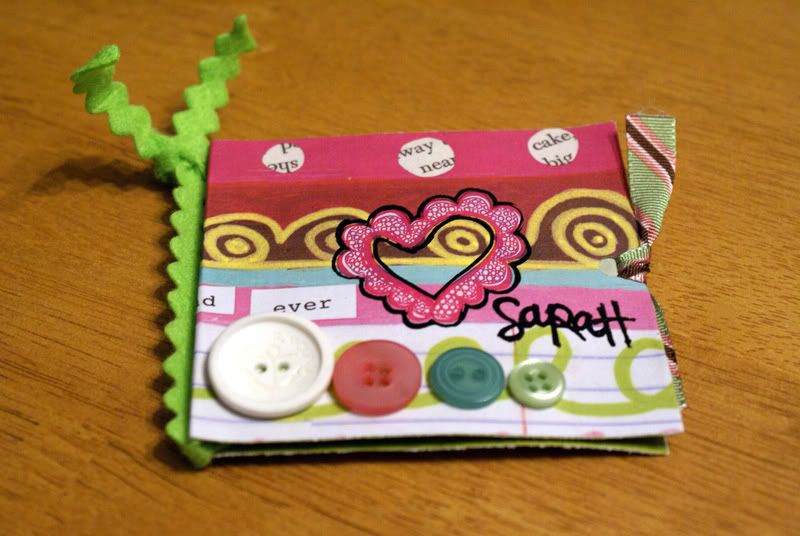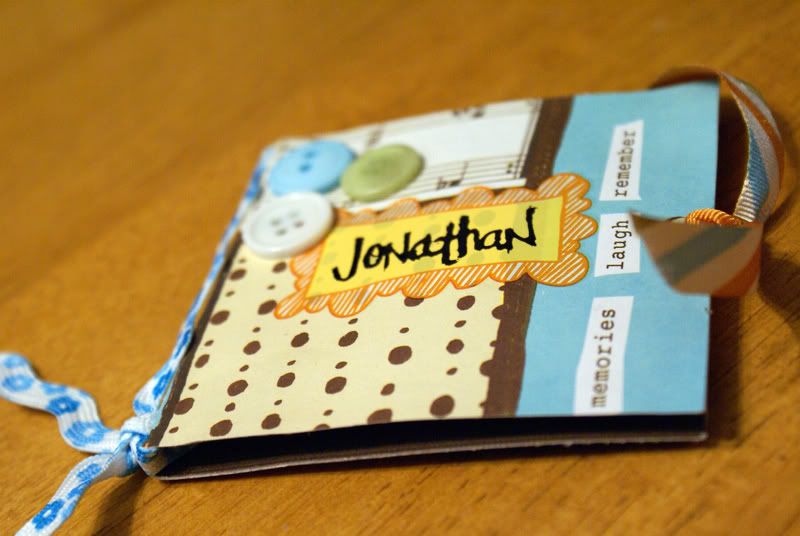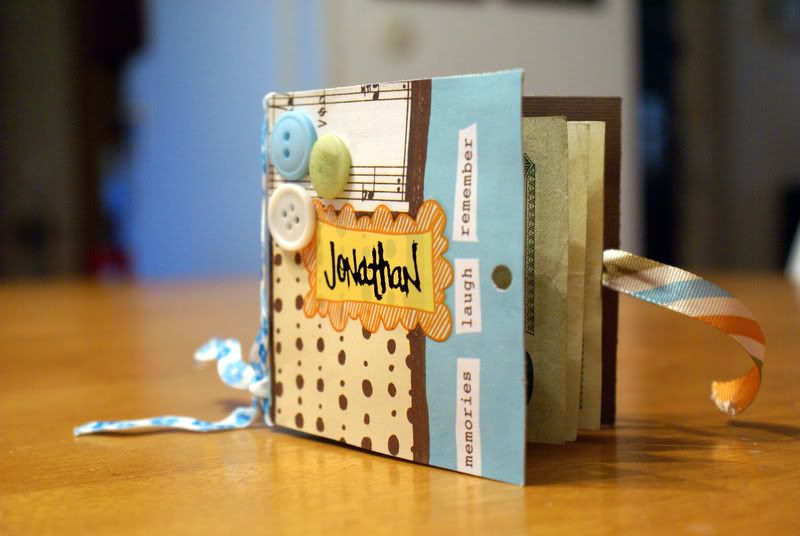 Here's a quick and easy gift idea. Instead of stuffing money into a card, you can make a quick little book.
1. First you'll need a heavy weight cardstock and then a thinner patterned paper.
2. Glue the two back to back.
3. Once it is dry, cut out a 6.5" x 2.75" rectangle.
4. Find the center (lengthwise) and make two vertical creases (1/16th to either side of the middle) to create the spine of the book.
5. Fold dollar bills in half, one at a time, and crease them. Open the up and stack them together.
6. Fold the entire stack of bills in half (as one).
7. Use string/ribbon to bind the money to the book by wrapping it around the spine and then across the center fold of the bills. Knot the string/ribbon.
8. Punch one hole in the front and back cover (be careful not to punch through the money!). Slip a piece of ribbon through and knot to close the book.
9. Decorate to your heart's content.
xoxo