I feel like I've been non-stop all week! I'm exhausted today.
Josh got off of work early Friday so we went to Furth to hit up Ikea again. I needed some frames to finish off his christmas present. Then we took a little excursion downtown to find a wonderful clothing store called H&M. Their prices are extremely reasonable. I'm not huge on the women's section myself...not quite my style, but the kid's clothes are friggen awesome. They had some cute dresses on sale and we found a couple of sweaters for Sebastian too.
While trying to find a parking spot downtown, we drove by the christmas market. It was ALOT bigger than the one in the one town that we went to last weekend. But after we went shopping, we couldn't find it. :( I'm still hoping to go to the Nuremburg market before it ends. Or even the Rothenburg one would be nice...that is closer and we're more familiar with that town.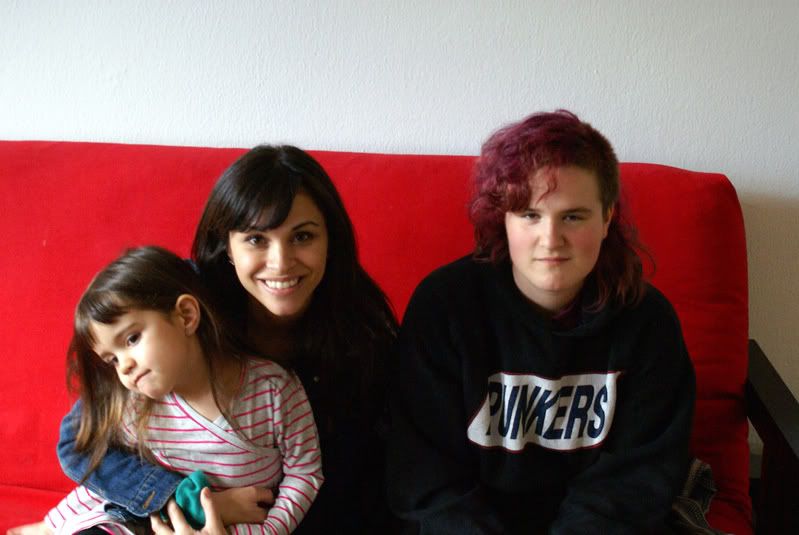 Yesterday was our orphan sponsorship day and it went well. This is Nadine and she's 17. She has 4 brothers and one sister that have all lived in the orphanage (three of them are over 18 now and I don't think they're there anymore). Lucky for me, she spoke a little bit of english which she learned from school. We spent most of the day bowling, which was great because I hadn't been bowling in FOREVER! When I was little, almost every Saturday morning was spent at the bowling alley with our league. Lol. I even had my own peach bowling ball, blue bowling ball bag, and matching bowling shoes. :) I didn't throw gutter balls all day,thank goodness. Josh wears a big shoe (size 12) so there was slim pickings on fashionable bowling shoes for him. I dunno, I think these colors are becoming on him. LOL!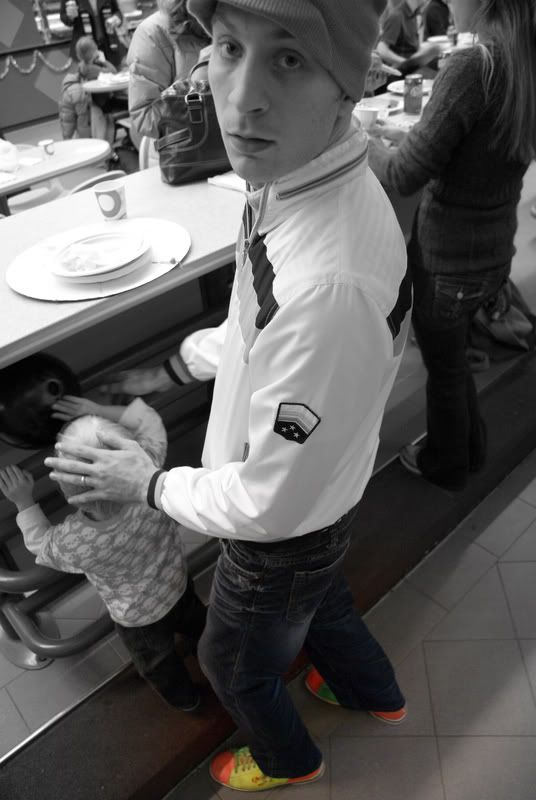 Here's my latest layout for the OLW blog. Thank god for our GPS. Seriously. We'd get SOOOO lost without it here.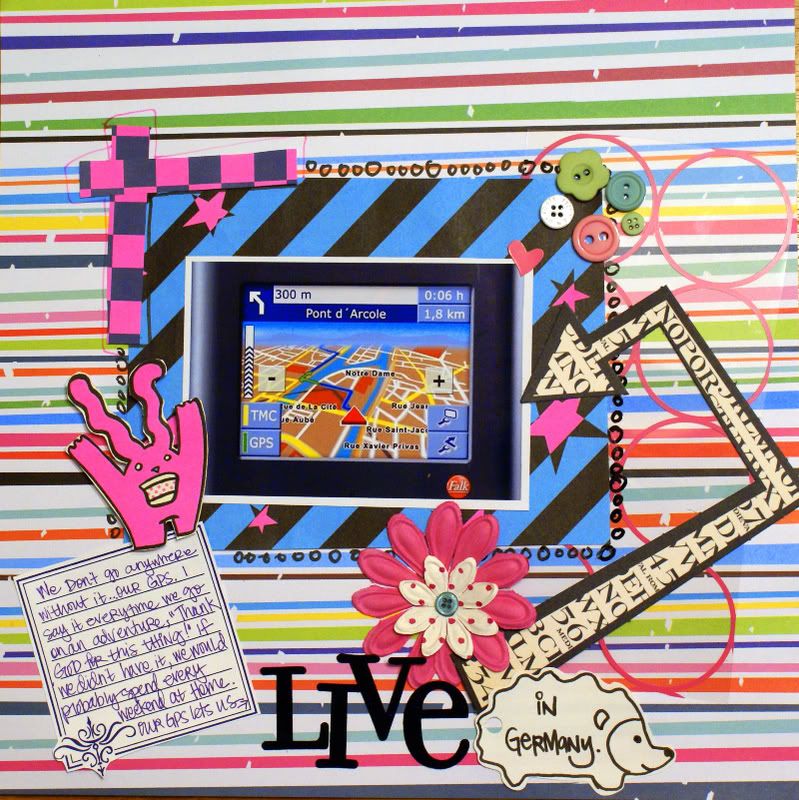 oh! All my goodies from Heather's store came in! *droooool* I think I am done buying Prima for awhile. I have way too much. Well, I have too much everything. I see a few ebay lots in the near future to lighten up my stash...some of the older things that I never got around to using.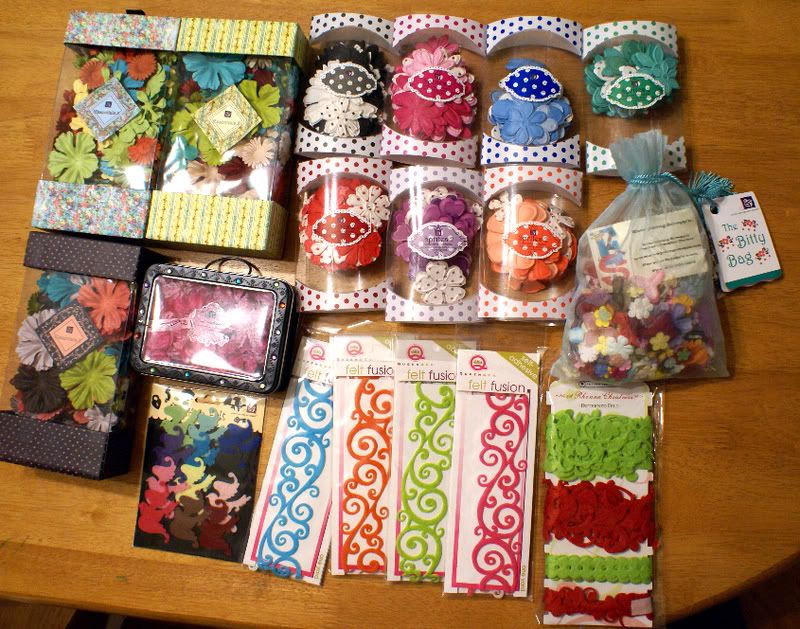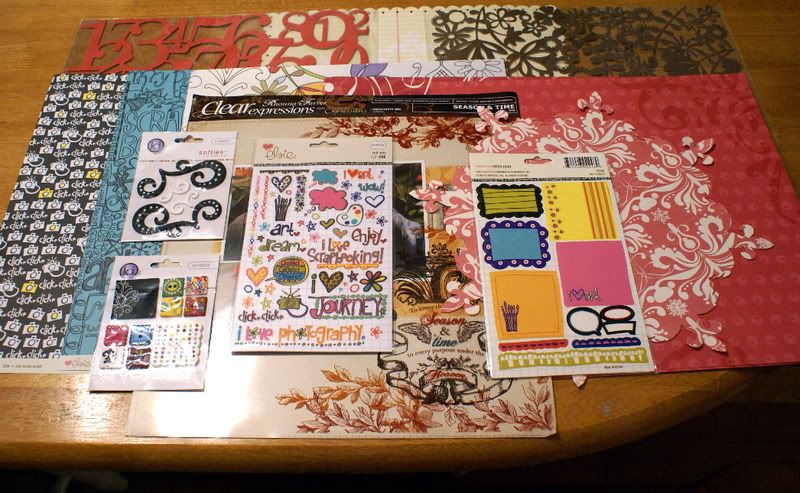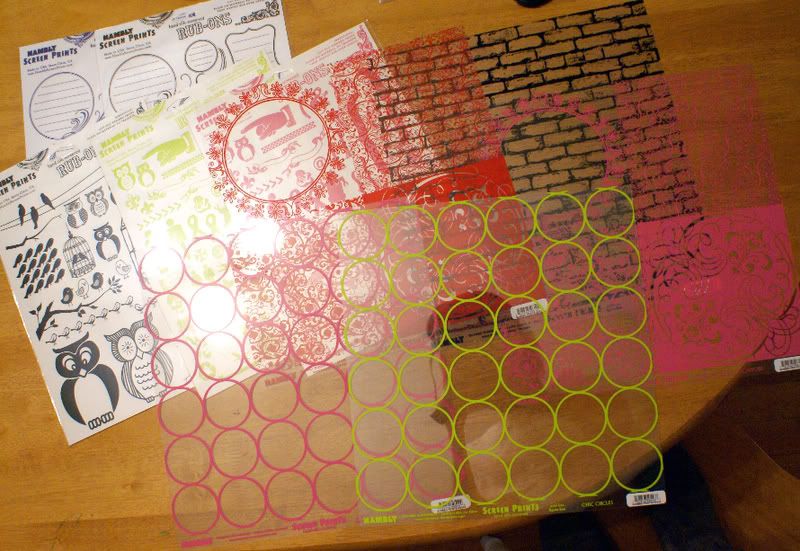 Everyone keep their fingers crossed for me. I have recently applied for two design teams. The first is at Magistical Memories. I love their chipboard and their new designs just keep getting better and better. The second is a European based dt called Scrapbook Mate. Hopefully I'll get picked up somewhere. If not, well I guess I'll have to keep applying until I get a spot somewhere! I'm pretty tenacious.
Well, I'm off to attempt to finish the last bit of handmade gifts so I can get boxes off tomorrow. Josh leaves early in the morning and will be gone all week. There is a bright side...he'll be able to come home for the weekends. Hope everyone had a great weekend.
xoxo