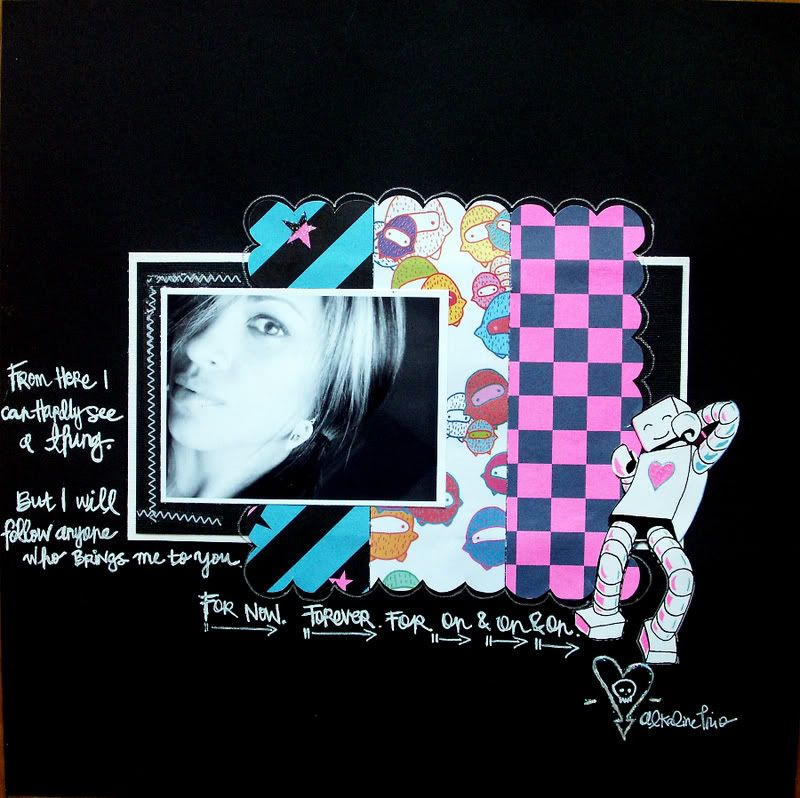 Here's my latest LO and I love it's simplicity. It was for the A Million Memories "use your white space" challenge. For all my non scrapping buddies, white space is like negative space...there's nothing around it. Things like the space between graphics, margins, gutters, space between columns, space between lines of type or figures and objects drawn or depicted are considered white space too (thought I'd throw in some lingo from my old design lessons. lol). To me though, the most important part about white space is that it allows emphasis on your focal point...you're forced to look at one thing and not be distracted by other page elements.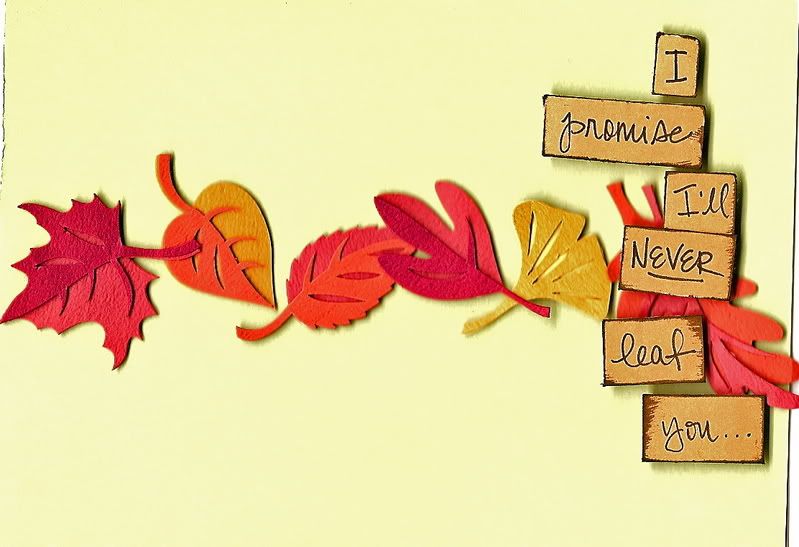 Hee Hee. I was going through a box of mementos that Josh kept from Korea. It had letters, cards, scrapbooks, etc that I sent him while he was deployed for a year. After he opened this card (and like everything else I made him), I made him PROMISE to keep it in pristine shape so I can have it in my completed projects area. LOL. It's so simple and cute.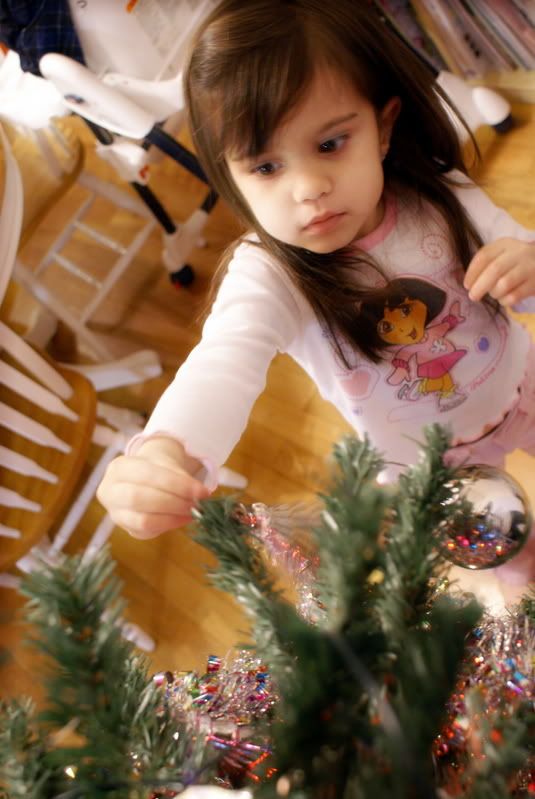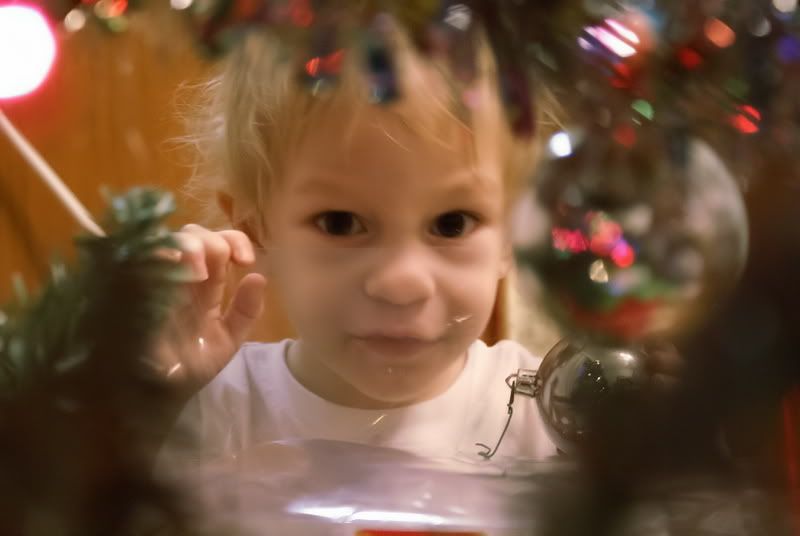 Here are a few pics of the kids decorating the tree. Anberlin took charge and did a really good job of hanging the ornaments. Sebastian did an even better job of dumping all of the ornaments out of the box and rolling them across the floor. He didn't have much interest in the tree, but had fun playing with the ornaments/box (as seen in the last photo...he's peering through the ornament box).

So I don't think I've ever mentioned how TALL Anberlin is. She's in the 95th percentile...basically there's only 5% of the population who is taller than her in her age range. She looks like a giant when she stands next to other 3 years olds and parents are surprised to learn her age. She looks so funny in her pants though. 4T is too short for her now. We went to H&M this weekend and thankfully the 3-4 year old size pants fit her PERFECTLY. And I love it even more when pants have the built in elastic that you can manually adjust.
Which brings me to my next point. Sebastian is skinny. I think he is in the 10th percentile for his age and weight. Given, he was just getting over his stomach flu when that was taken. BUT, I don't know what has snapped in him, but he's been eating like CRAZY! Before, he'd take a few bites and refuse to eat anymore. Now, he asks for seconds. It's awesome! His cheeks are getting chubbier, he's got a little pot belly...he looks like a typical toddler. :)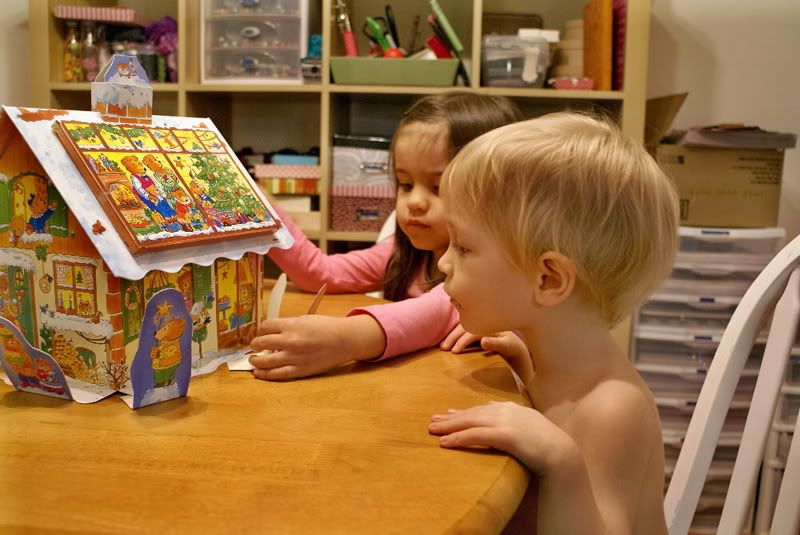 I was tempted to make an advent calendar for the kids, but broke down and bought a cheap one. I knew that by the time I got around to making one, it would be Christmas and the point would have been defeated.
By the way, it only lasted one day. Sebastian got a hold of it while I was cleaning and ripped the base apart. SO now we take a piece of chocolate from the roof once a day, count the remaining squares and put it in my "sweets" hiding spot.
I just ordered this for the kids and I can't wait to get it! It has the complete alphabet, numbers 0-9, and assorted shapes. It'll be great for our little lessons. :)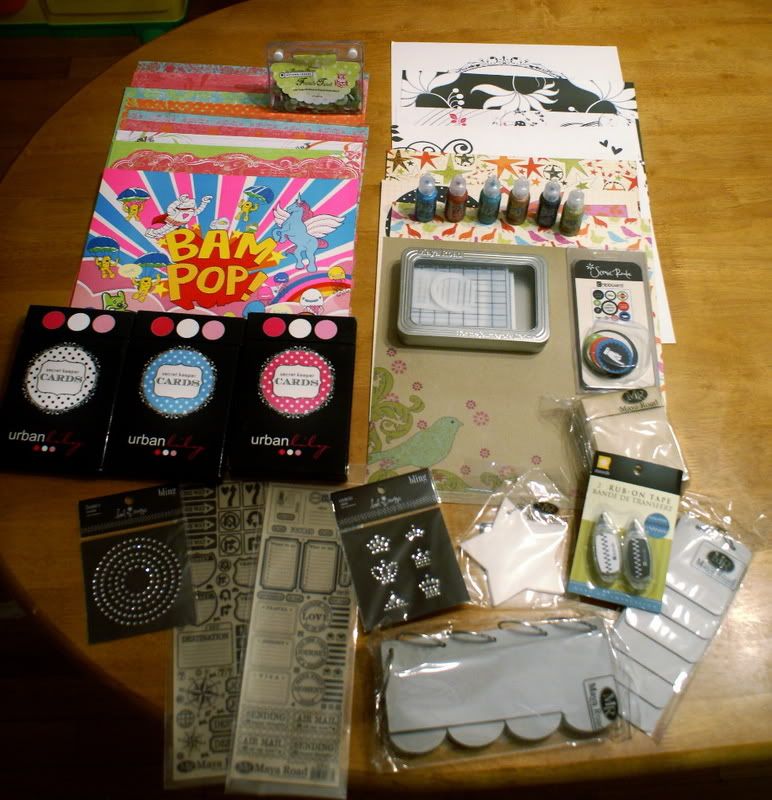 And here's some eye candy. I got this in the mail after a LONG day with the kids. Scrapfreak had an AWESOME black friday sale, as did this site:

She has awesome prices on most items, so it's worth taking a moment to check it out! I made out like a bandit on both sites. The order from everythingscrappn.com should be here any day. I can't wait!!!
And on a last note, I am starting on a "the faces of the Summers' kids" book (that is, once all the Christmas gifts are done). Here's a preview, hee hee.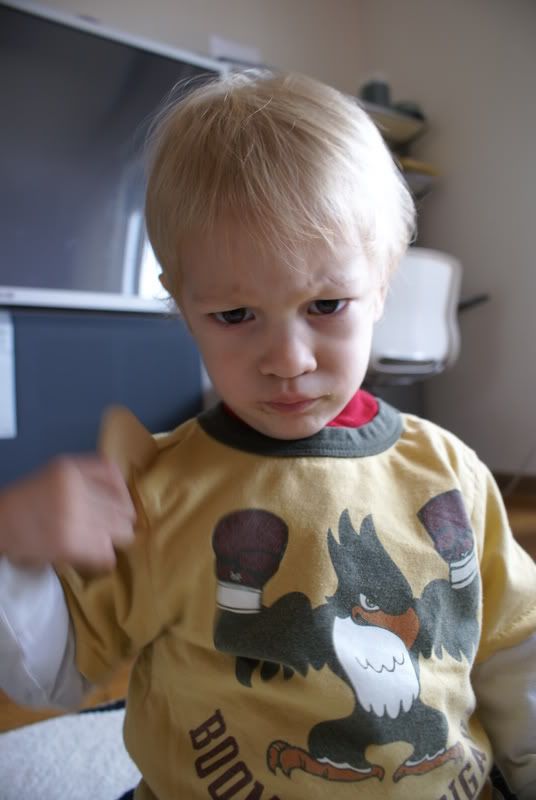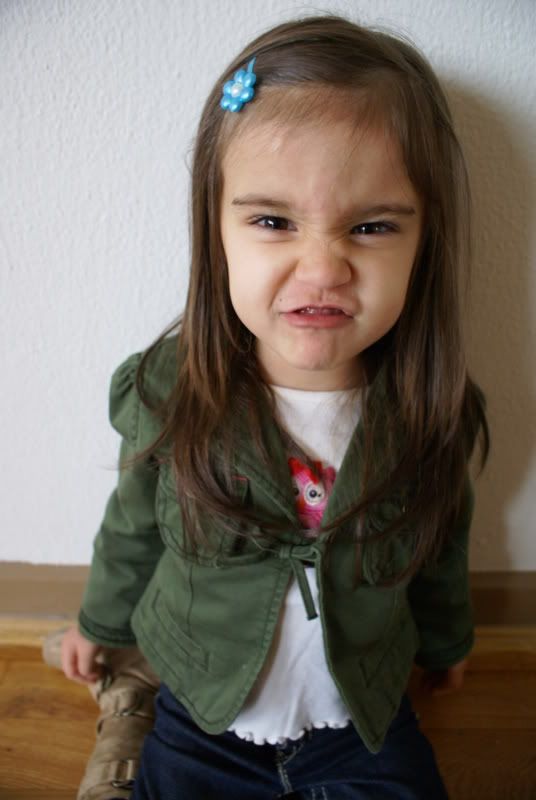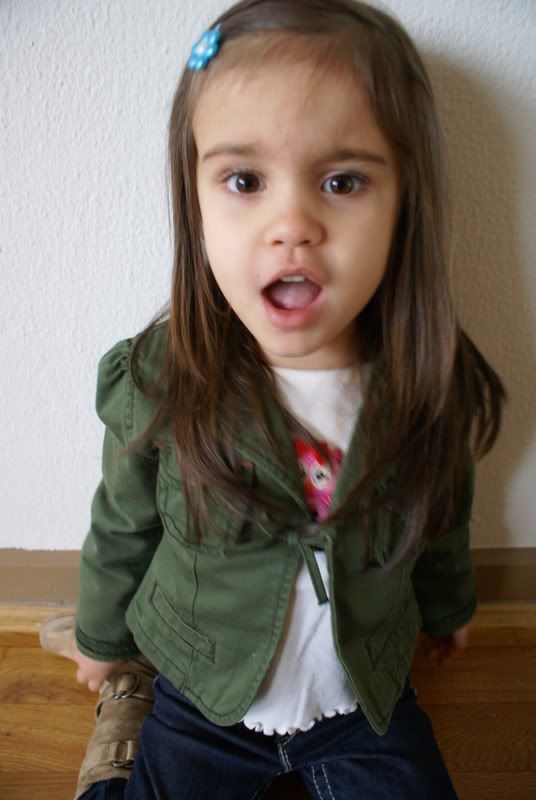 xoxo