It seems I had dropped off the face of the planet, but now I'm back and a bit refreshed. I took a mini break from blogging, internet, scrapping. Not a whole lot has been going on. Right now, the ScrapbookMate head honchos are doing a few spring trade shows here and there. Wish I could be there! At their booth, there is a posterboard displaying a layout, photo, and bio of each designer. The layout I have on display is this one: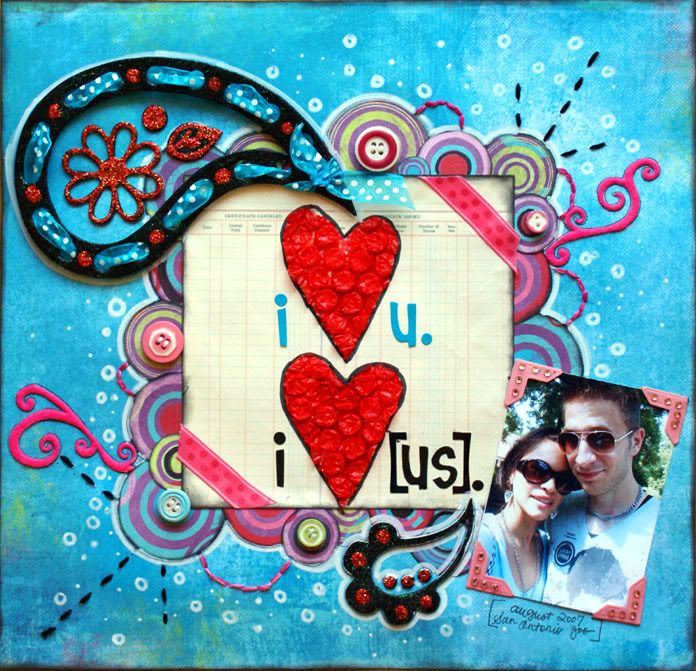 I forgot to post this layout here too! It's from last week's Scrapping the Music.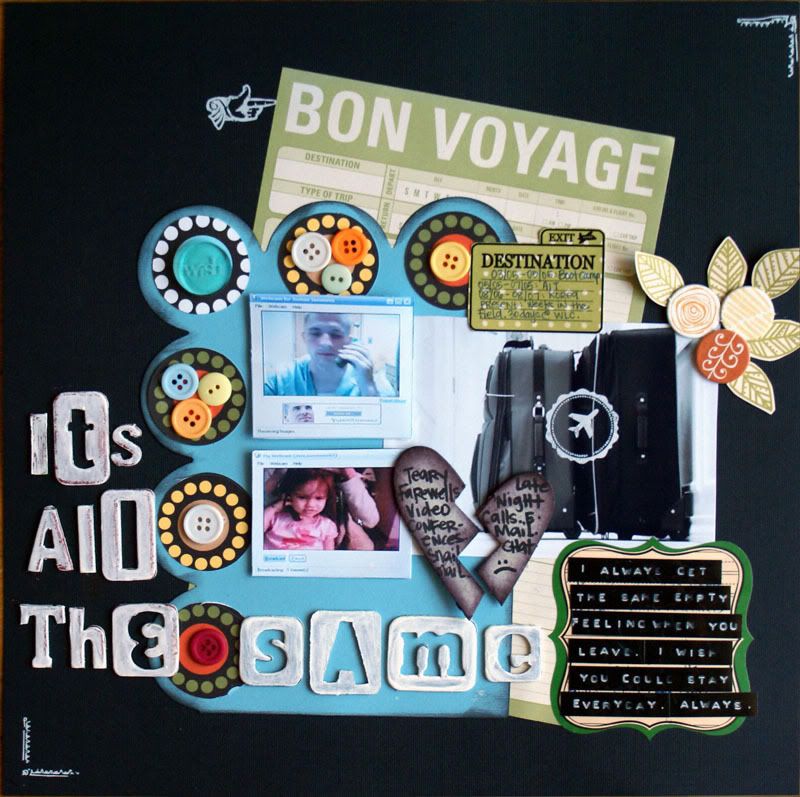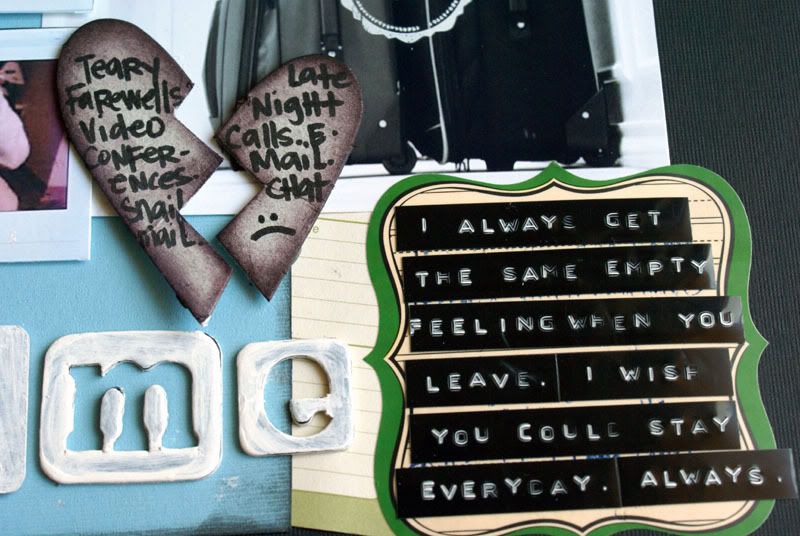 Hmmmmm. I'm racking my brain, trying to remember what's been going on! Well, Valentine's Day has come and gone. It was good. Well, actually, most of the day sucked because I suffered a migraine. But once Josh came home and massaged the crap out of my neck (there's always 3 spots that tense up severely), I felt better. He bought me an iTunes gift card and a gift certificate to a German Spa in the next town! I'm going to have my first facial ever!!! I bought him a new game for his PS3 (Tony Hawk). Josh even bought the kids cards. My heart totally melted. :D
Oh! We finally bought a new living room set! There was a "furniture expo" at one of the bases. We walked in, saw it, and knew we had to have it. It's a modern 3 piece, italian leather sofa set. We got if for a few hundred dollars cheaper. I was happy with that. Well after they delievered it and the delivery men were long gone, I did a close inspection when *GASP*! I saw it. Why had I not seen it before? They ripped my couch!!! We went back to where we bought it and of course, it was the only set. I had two options...let them come and pick it up and I go longer without having some decent furniture or they refund my money and I repurchase the set at 50% off. So I went with option B! I got a $1700 set for $650.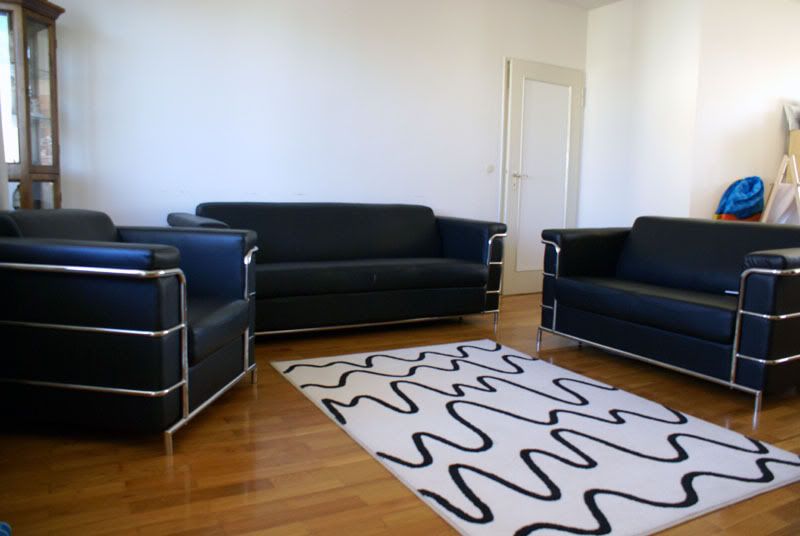 It's pretty big, but I have a repair kit on the way, so keep your fingers crossed. And if that doesn't work and it absolutely bothers us, I'll go to Ikea and get a different sofa, but one that compliments the other 2. Pardon the emptiness of the apartment. I've been hesitant to decorate simply because I've been waiting for a living room set. :)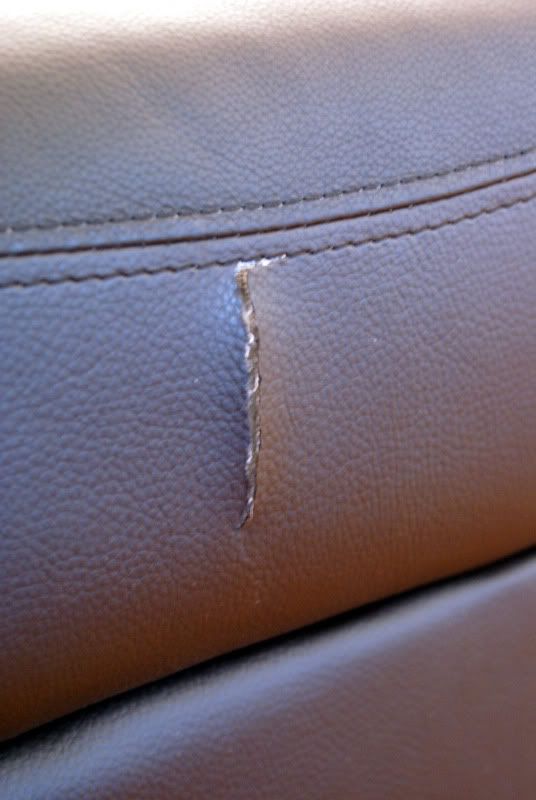 What else what else? OH! The vacuum we were currently using died on me so I sent Josh down to the basement to bring up my other one. I opened the front compartment to put a new bag in when I saw what appeared to be a big hairball. As I reached down to grab it, I noticed a tiny nose and whiskers. I pulled my hand back, screeched loud enough for all 4 floors of my building to hear, and ran across the room. Then I grabbed my camera and took some shots. LOL! I squeeled at Josh to dump it out for me and this was his response:
"You can take pictures of it, but can't dump it into a plastic bag?"
What can I say? I'm a wuss.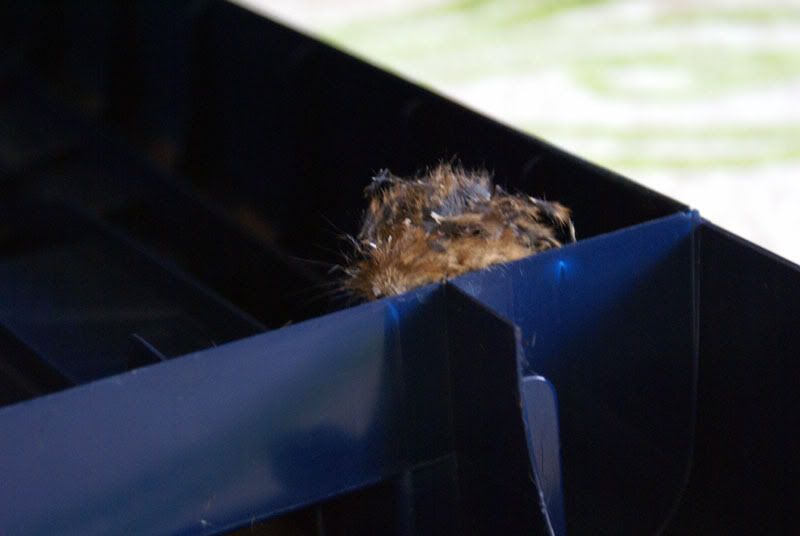 My kids love their art eisle. I love that they love it too. :) Anberlin draws the letter "I" alot now. Before it was the letters A, B, C, and D. She started doing E and F, but jumped to I. Sebsastian is turning into the little artist too.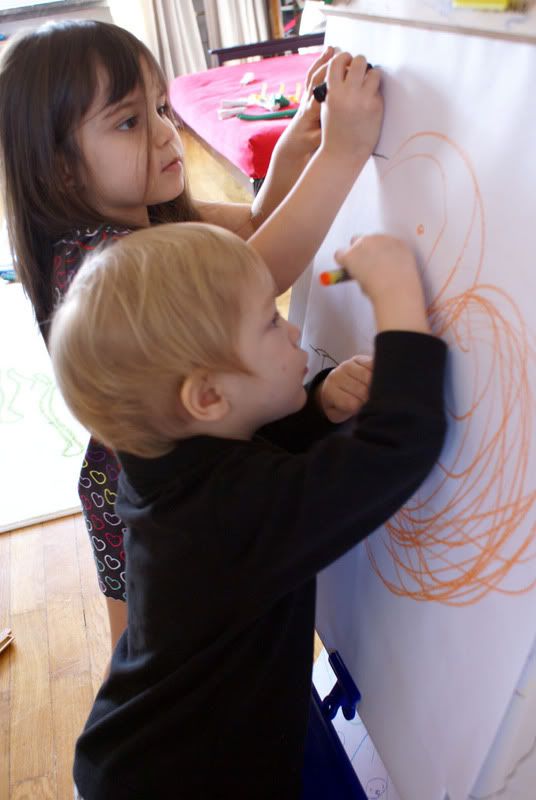 Anberlin and Sebastian went to their first birthday party last weekend! It was a "Princess" party. The kids had a blast. Anberlin talked about it for a week straight. Here she is playing "Patti Cake" with her friend Kylee.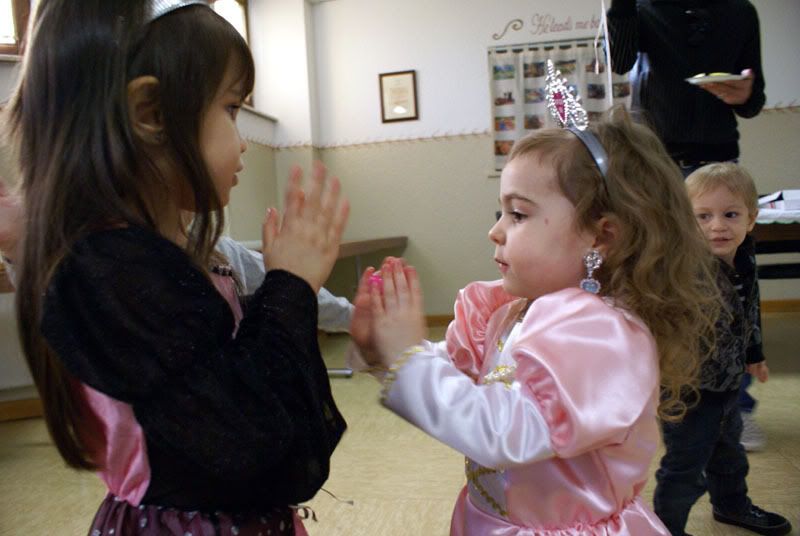 The weather lately has been gorgeous! Cold still ,but the sun warms things up. I've been taking the kids out to this parking lot for the sports field. It's right by our apartment. Sebastian needs to grow another inch and a half...he still can't reach the pedals!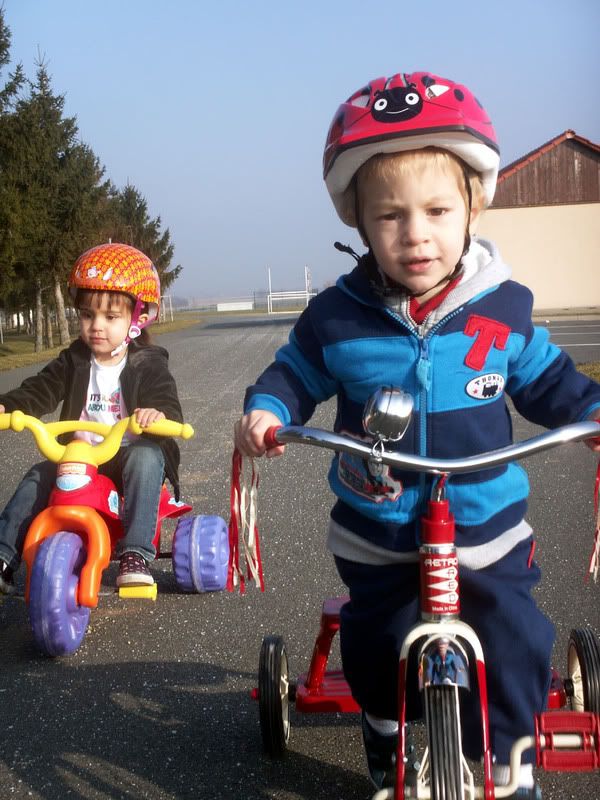 How cute is this? Anberlin's interpretations of "Dora the Explorer."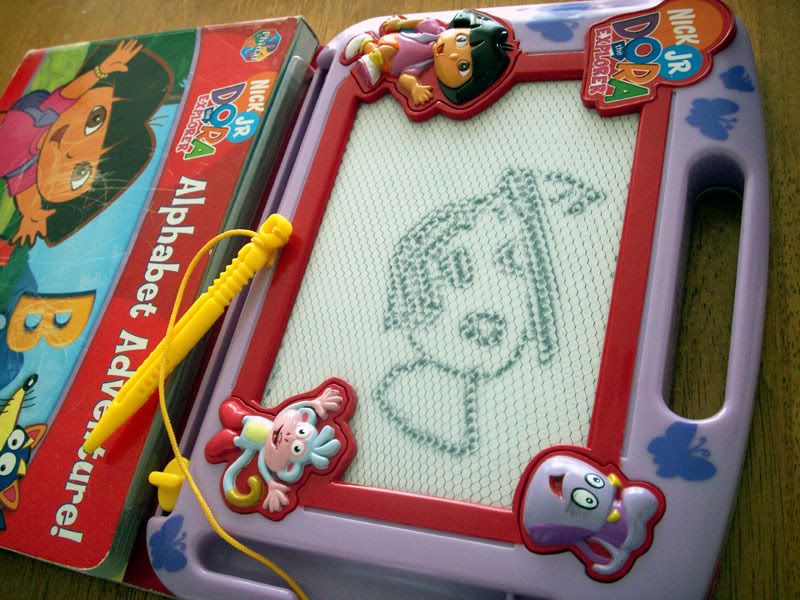 Lastly, I did another shoot for the guys the other day. I have to admit, I'm kinda disappointed. A few shots came out cool. I really need to take a class or something. I have shots set up in my mind, I just don't know how to execute them. Also, I need to get my eyes checked. The shot looks clear through the viewfinder, but once I get it uploaded on the computer, it's slightly blurry. ARGH! So alot of shots were ruined. Alot of shots with ALOT of potential. sigh. We did the shoot downtown Wurzburg. That place is beautiful. I can't wait to go back once the weather warms up.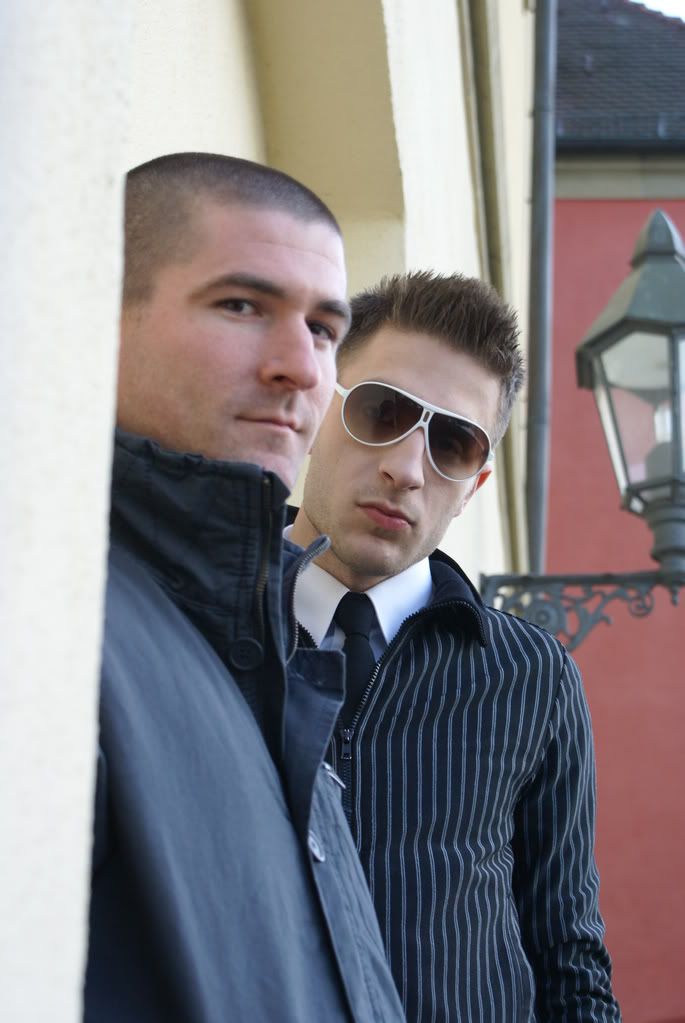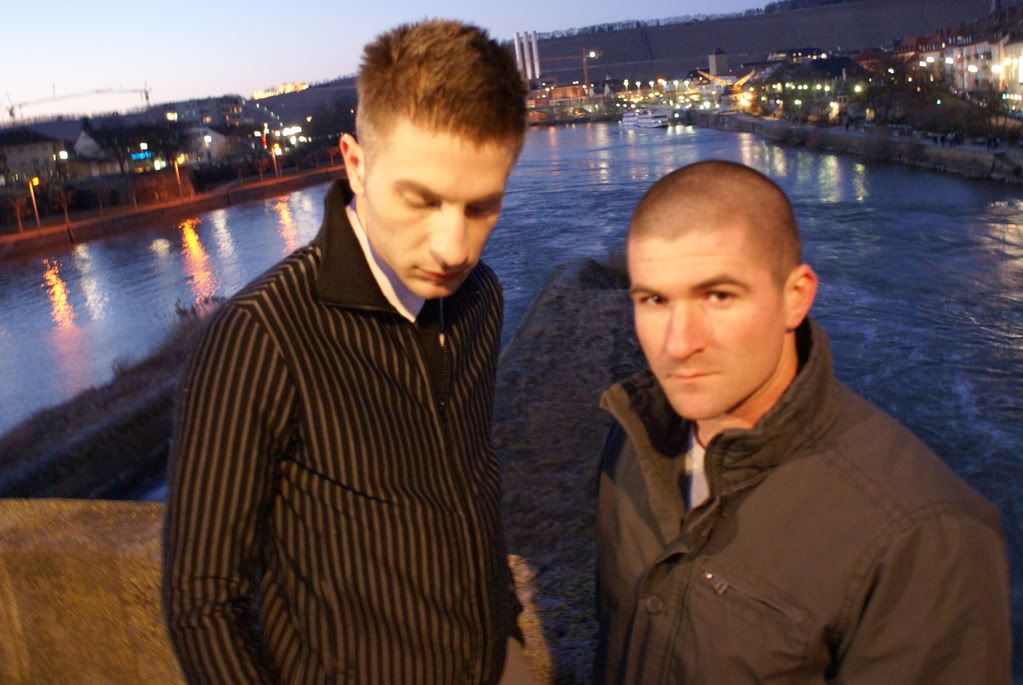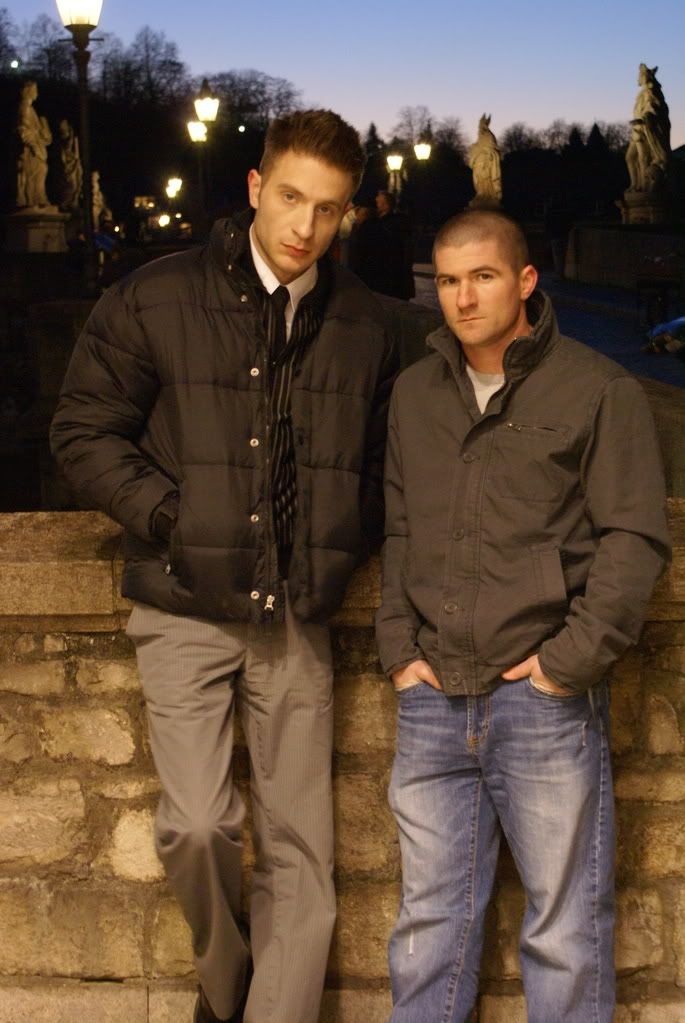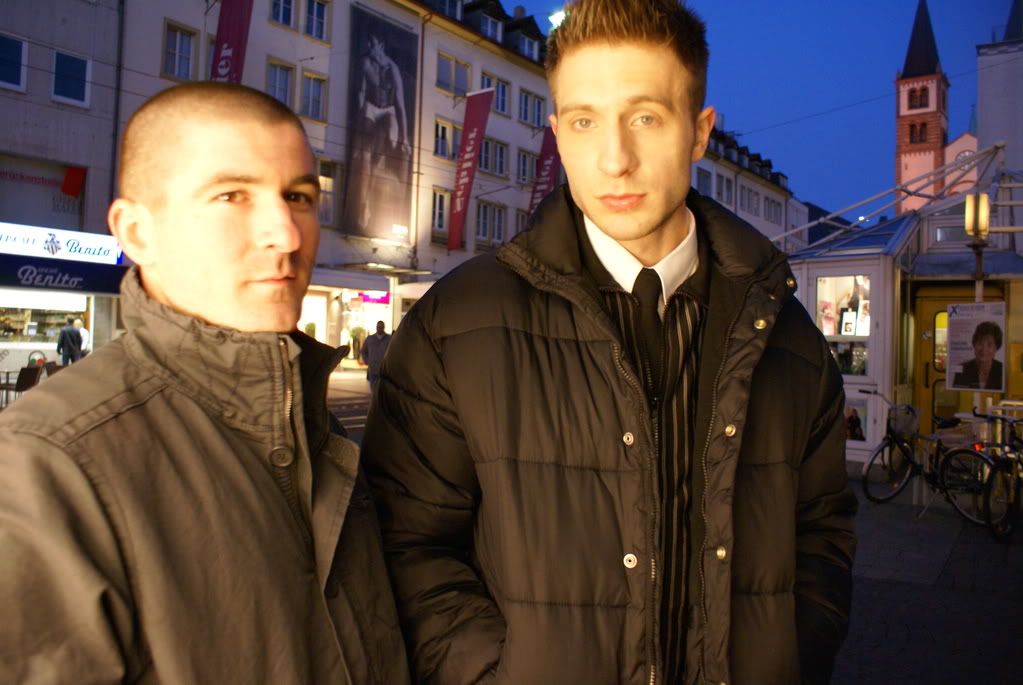 That's all for now. :) I'll be a better blogger.
Promise.
xoxo