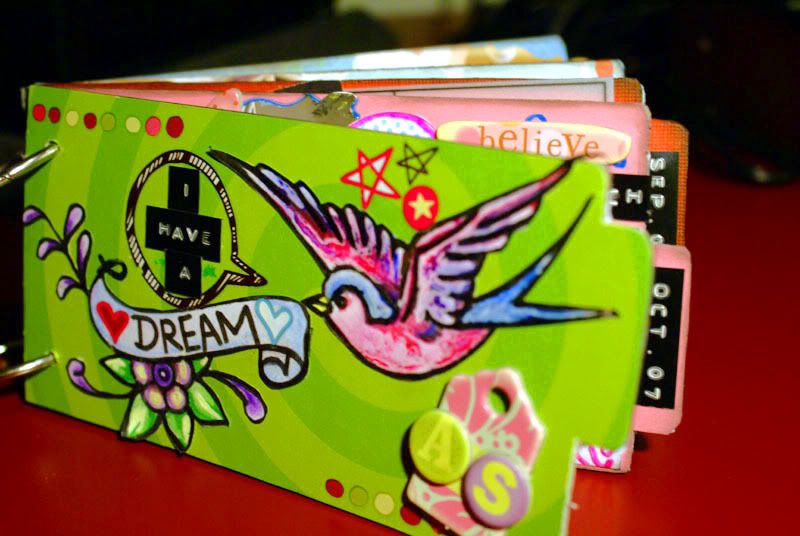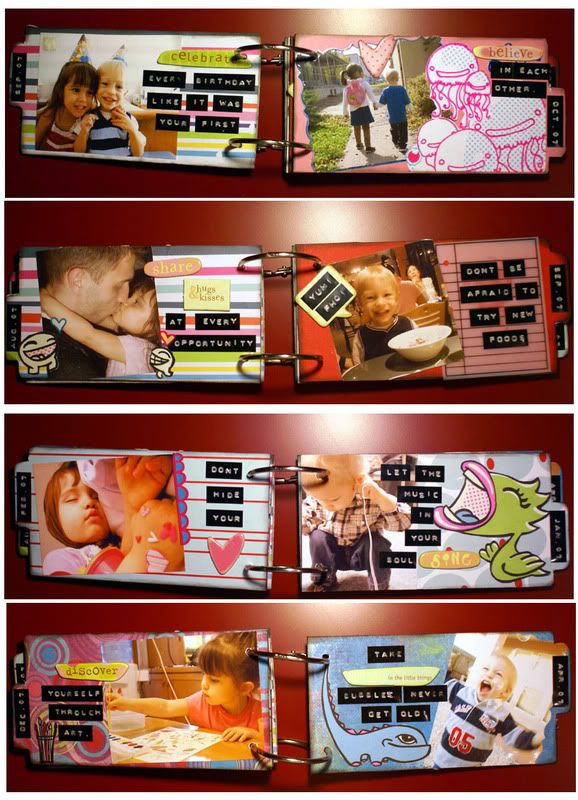 The new mojo challenge is up and the sponsor for this round is Cupcake Scrapshop!! Use the famous line, "I have a dream" and implement a tag somewhere. I made mine into a mini album from Magistical Memories.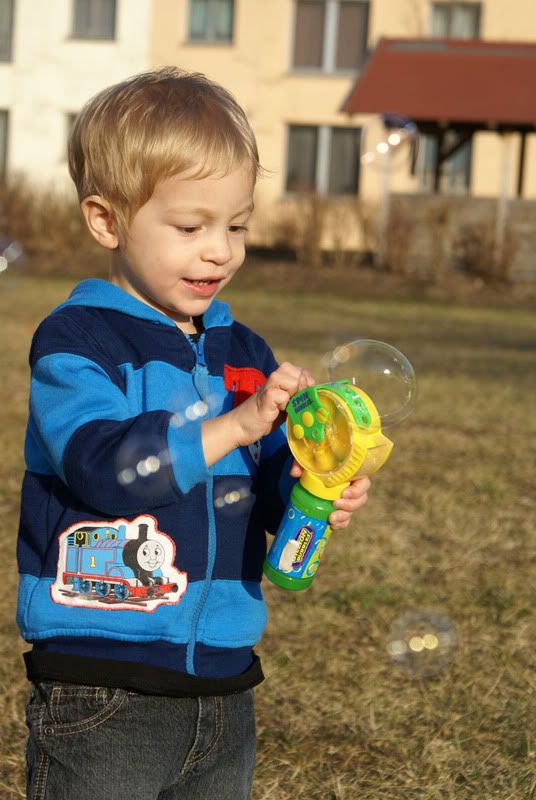 The weather has been soooo nice lately! Still chilly, but warm in sunny spots. The weather turned ugly this afternoon though, so it's a good thing we played outside this morning.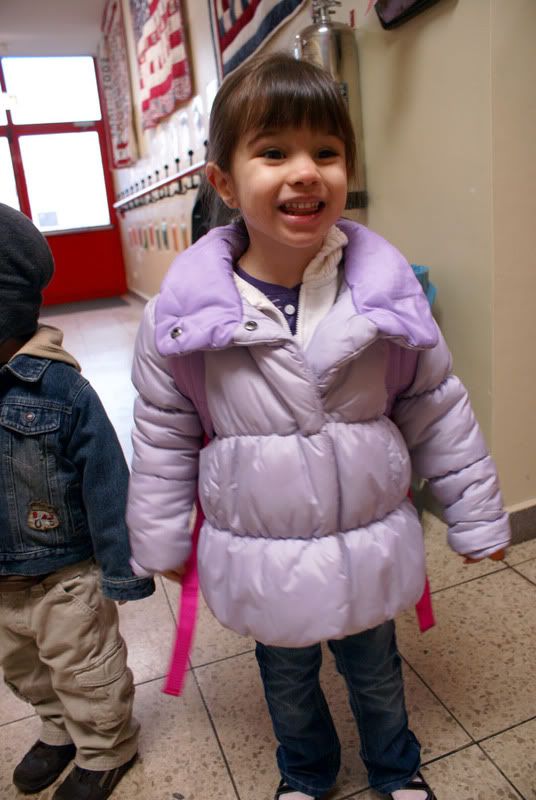 Soooo. Anberlin went to preschool today for a developmental assesment. The teacher and the speech pathologist had a lot of the same concerns I did. The next step is for them to present their case in front of a board to get approval to do a formal study to figure out the correct course of action. They said the process is long, but that's fine with me. She had a blast though and did not want it to end. She did an AWESOME painting. I'm totally partial to everything she does, but there's soemthing about it. I'll photo it tomorrow with some natural light.
That's it for now!