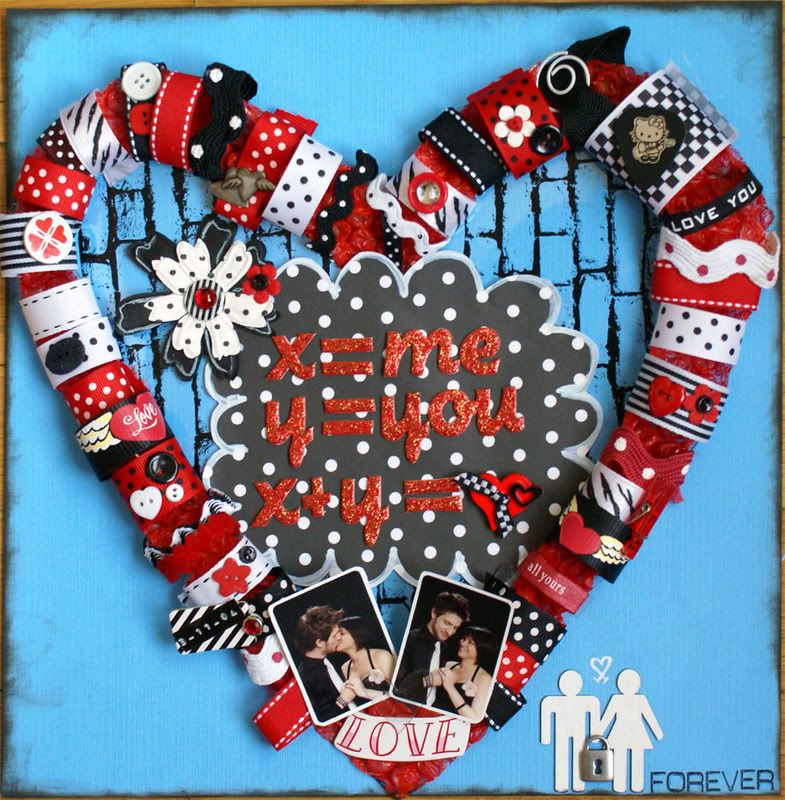 The new challenge is up!! Make an equation of sorts and use red. And the FAB Luciane Folch is our guest designer. Not only is she one of my fellow designers at A Daily Inspiration, she's now a guest Mojo Girl. AWESOME!!!
The photos on the bottom are my wedding portraits. :) My husband and I got married at the justice of the peace. We're not in "wedding apparel" but I think we looked good. Especially me, since I was almost 7 months pregnant at the time!! You can't really tell, but the base of the heart is made from bubble wrap. Lots of ribbon. Lots of time, but so worth it.
For the month of February, I am the guest designer over at a fabulous chipboard company, Magistical Memories. This is also my first layout for that position. The little chipboard people ("Potty People") on the bottom right is made by them.
I'm sort of stuck on this color combo. I don't know what it is, but I love it. I've always loved the way red pops off certain blues. I finished a LO last night using a similar scheme. LOL. Maybe after Valentine's Day, I'll be sick of using red.
Things around here have been pretty busy. I did a quick album for a guy that Josh has known since his training days in Augusta, GA. They were deployed together also. I made an explosion box for his mom last year and he contacted me to make an album for his girlfriend for Valentines Day.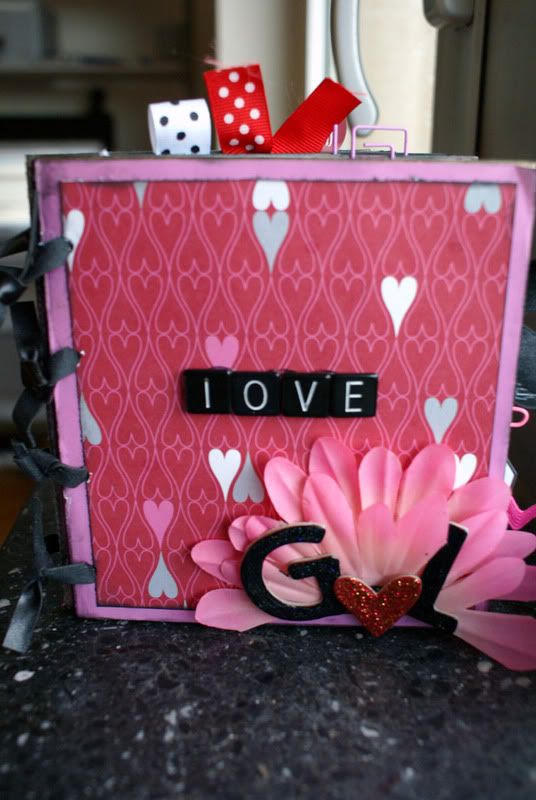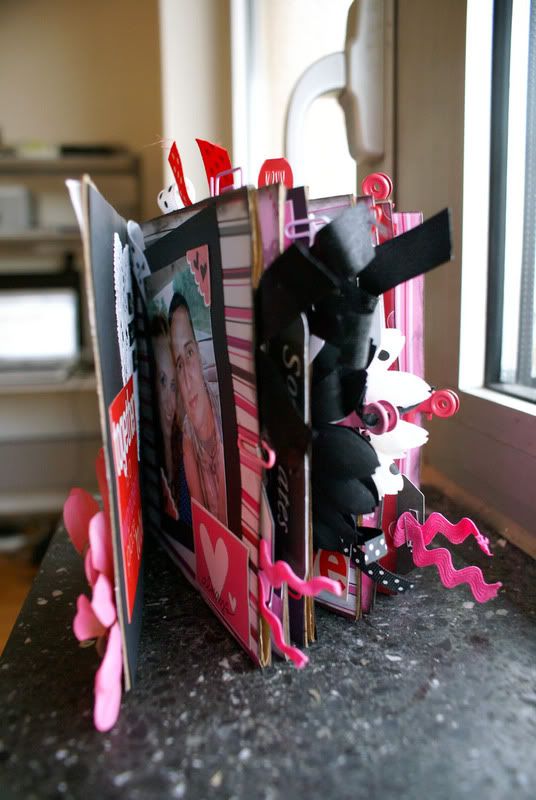 The weather has been crappy lately. Today it's been raining HARD and super windy. I have errands to do, but UGH. Who would want to go out in this weather? Josh is out of town AGAIN this week, but luckily he comes back tonight.
Sooooo. CHA is just around the corner. I'm HOPING to get my hands on some pre releases and get to work with some things before everyone else. Hee hee. We'll see if it falls through though.
That's all for now.
xoxo