As you know, I'm a part of a talented DT courtesy of ScrapBookMate in Europe. We have a blog,
A Daily Inspiration
, in which a layout/project is
supposed
to be uploaded everyday. Well, our last DT Coordinator had to step down a month or so ago due to her daughter's health issues. Since then, the blog wasn't kept up to speed and our DT had been feeling a bit lost. Ok, so what's the good news? The head honchos made me the new DT Coordinator! Woo Hoo! I'm in charge of the DT and have been working fervently to get things organized and the blog back to where it should be. So please stop by the blog and show some support. We have alot of talent on the team. I believe Luciana (Lucy) Folch will have a project up today!
I started a layout last night for the upcoming Scrapping the Music challenge and I REALLY like how it's coming out. I did the background for it...I'll just leave it at that for now since it's not done. The new challenge with the song that I picked will be up on Sunday evening!
Ready to be overloaded with pics? They haven't been edited. I'm having issues getting my photoshop transferred from my Laptop to this comp. I finally got the printer to work so I can resume scrapbooking! Yay! Here goes (the photos are in no particular order...I'm too lazy to get them in the organized by day):
The Residenz in Wuerzburg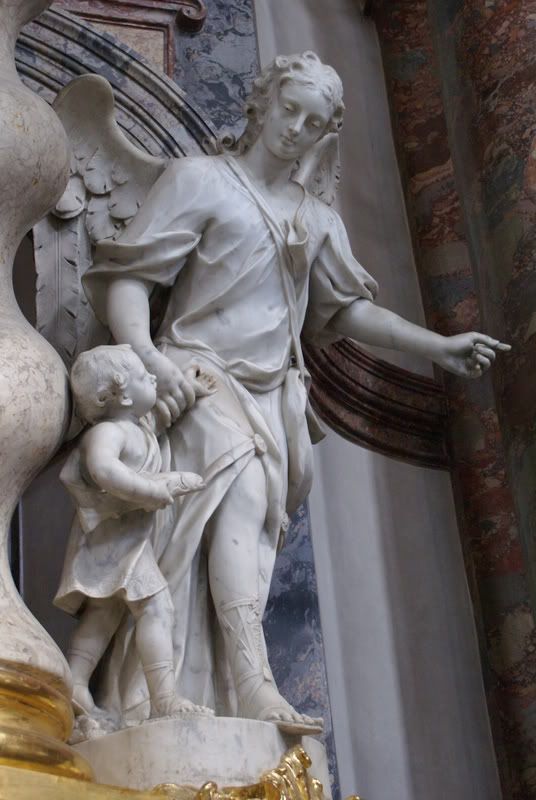 The Gardens at the Residenz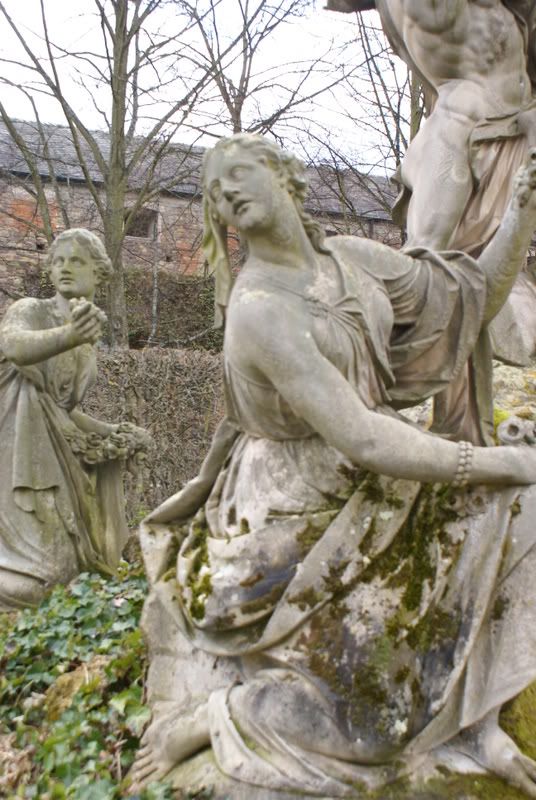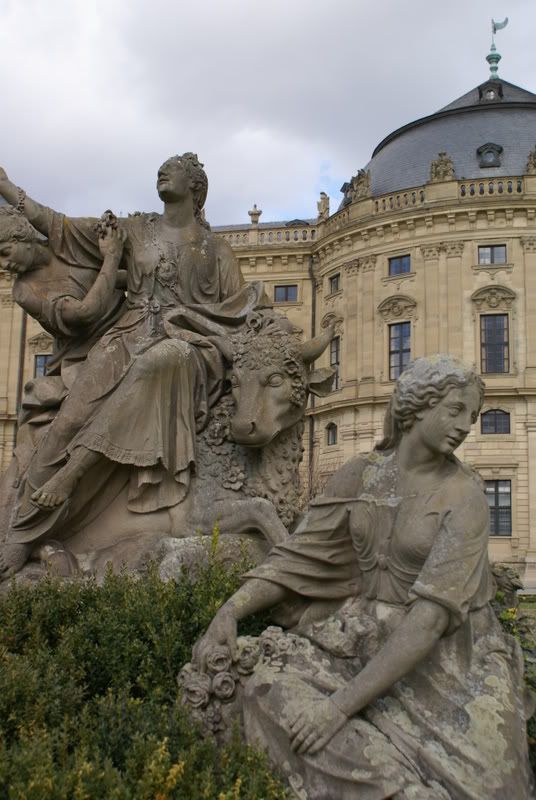 Sebastian inside one of the halls in the Residenz where they had artwork on the wall.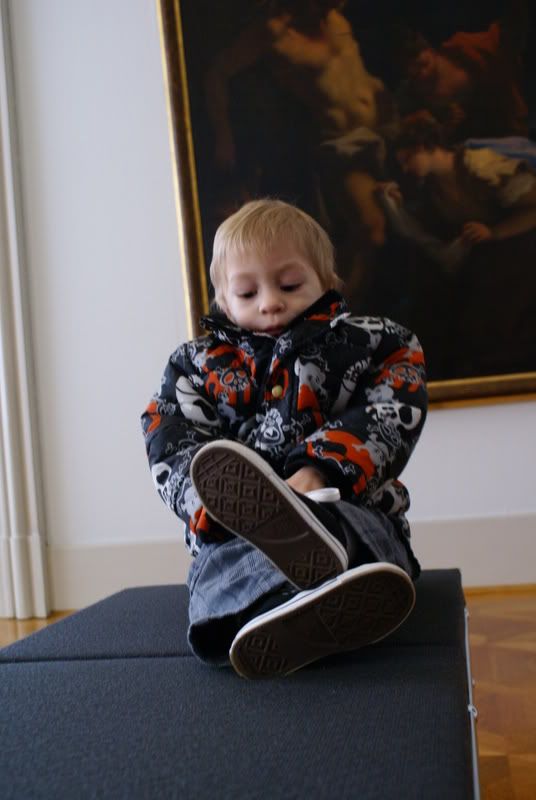 Sebastian checking himself out in a pair of shades from H&M.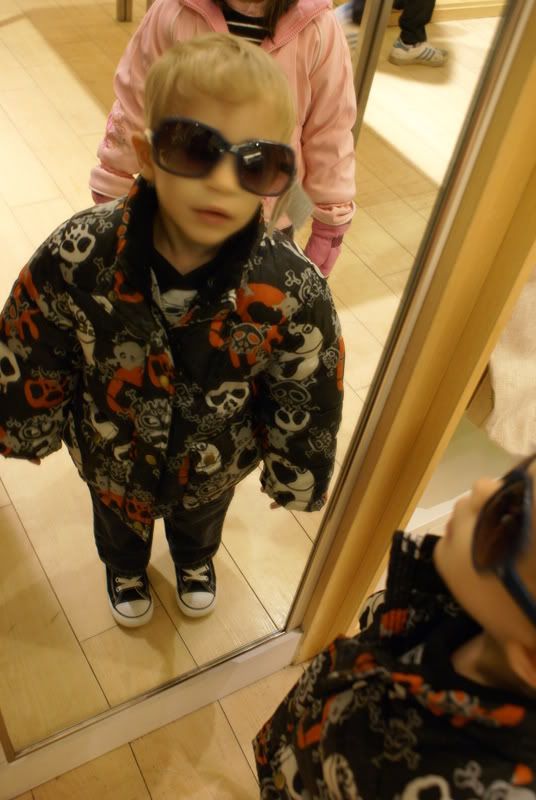 LOL. The kids on Easter with their big ol' baskets. We didn't do a real egghunt. I hid a few eggs around the house in obvious spots, but it was snowing outside. Too cold for my Texan blood.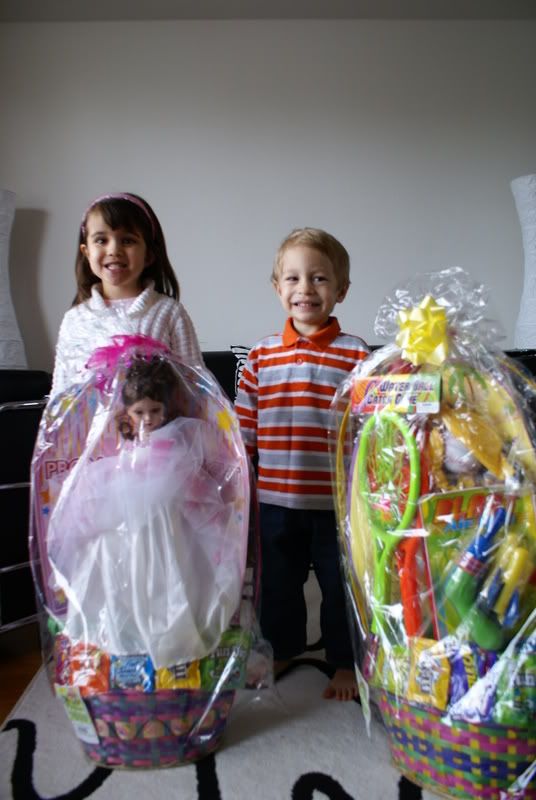 This type of Easter decoration seems to be the norm here. This was taken at Rothenburg o.b. Tauber. Also, people decorated their trees with Easter eggs hanging from a string...kinda like Christmas! It's pretty cute.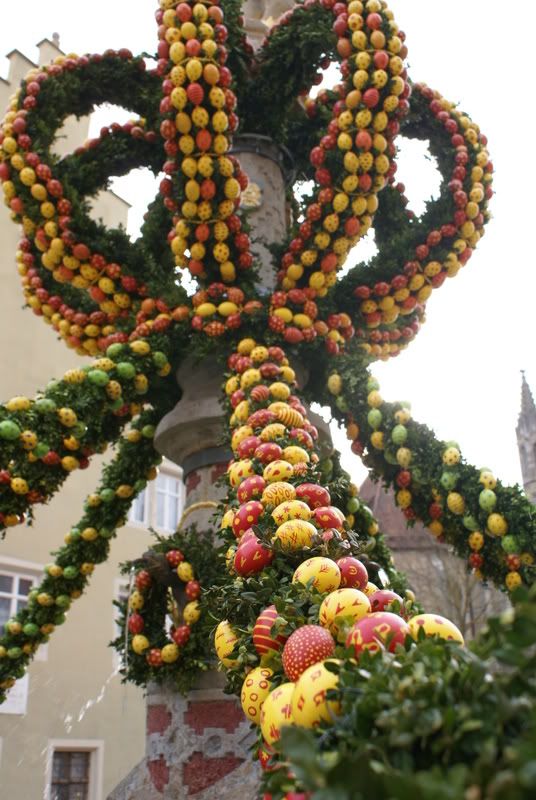 Mmmmm. Guess what I discovered?! A gummi bear factory/outlet store!!! DROOOOOOOOOL. On top of having every gummy imagineable (either packaged or in bulk), I found some italian style cookies and cakes that I haven't had since I was little! I see another trip there in the near future.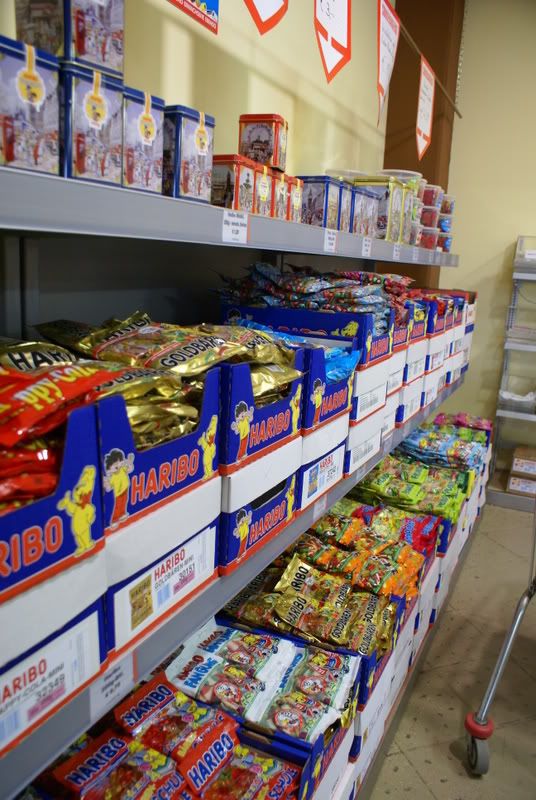 My SIL helping Anberlin with some candy.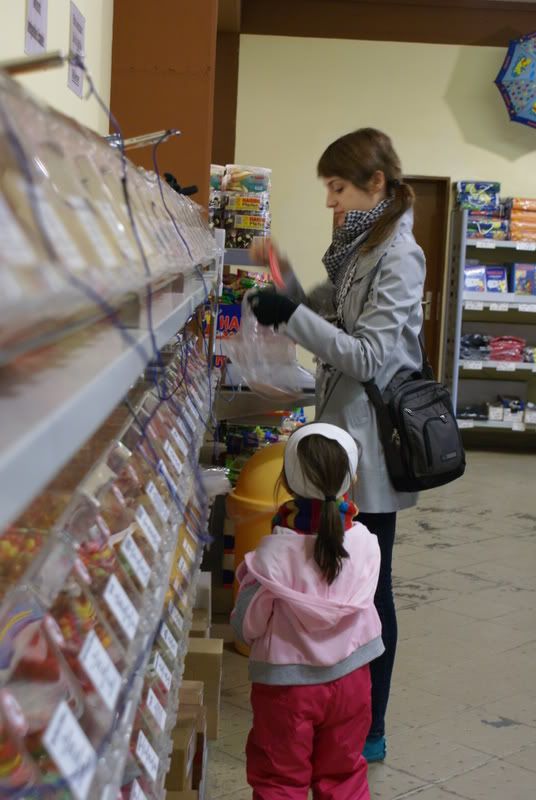 Snow. Snow sucks when you have to drive over 2 hours to get your husband. Actually, it was bad when we lef the house, b/c it was really early and the roads in the towns had just gotten a fresh layer of salt and weren't totally clear yet. But by the time we got on the Autobahn, it was cleared off completely and I didn't have to drive like a 90 year old grandmother.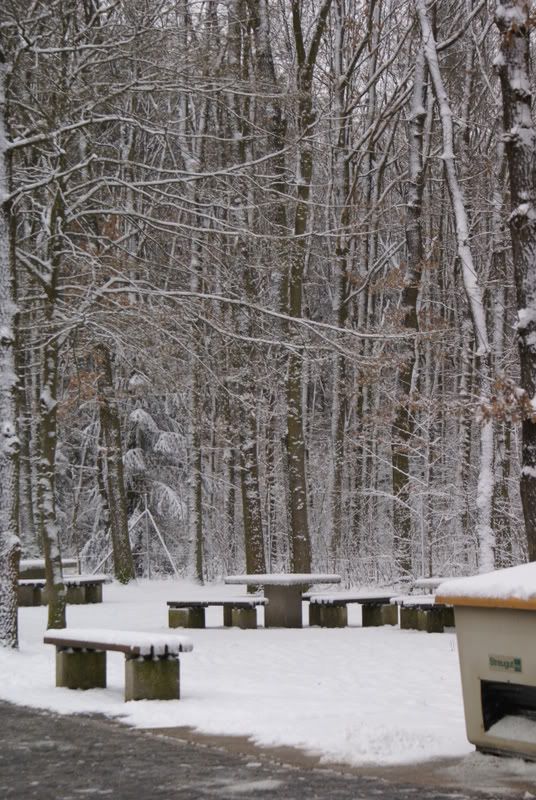 I managed to get one photo of Josh and his sister together before she had to leave. We ate at a restaurant called "Sushi World" in a gorgeous town of Wiesbaden.

Hee hee. I love this picture. My two goofballs.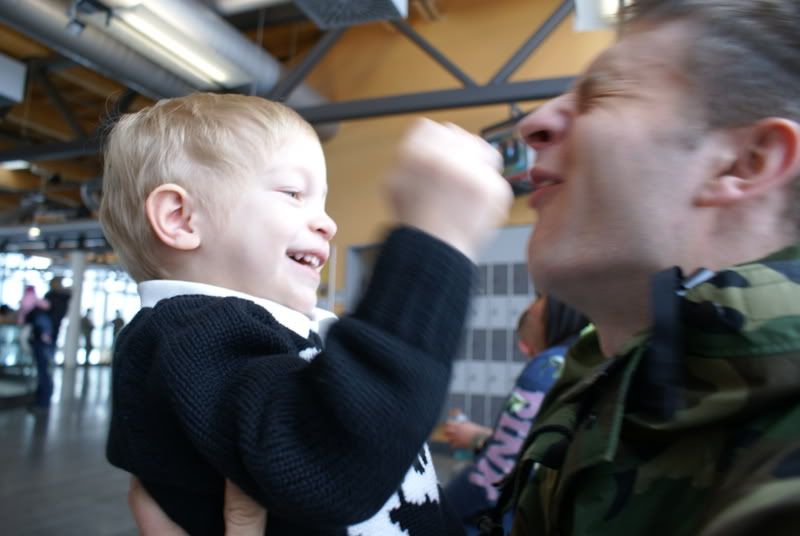 ok. That's it for now! I have lots of cool pics from our trip to the Frankfurt Zoo and the Volksfest in Nuremburg (a pretty big carnival). Hopefully I'll get those up soon.
xoxo
jess