Geeeeze, this took forever to do, but I'm officially in love with the Urban Lily Secret Keepers. If you are not familiar with what they do, then you're in for a treat. The sides pull out, exposing a blank slate on the inside. I know, I should have taken a picture, but I'm in a bit of a rush and if I don't post this now, I probably won't have time to do it later. The bottom set is what I used, which is "Lush."
The front cover of the book states my theme...goals for 2008. When you pull apart this section, it talks about how we should set goals for ourselves and try our best to keep them. I forgot to take a picture of the back section, but it's pretty simple. It says "family resolutions" in the Heidi Swapp block stickers and has a few of the "Out on a Limb" Hambly rubons (the cute little birdies with polka dot wings) under that. The inside journaling lists our goals as a family. Take one weekend vacation every couple of months, at least ONE family portrait a month, etc etc.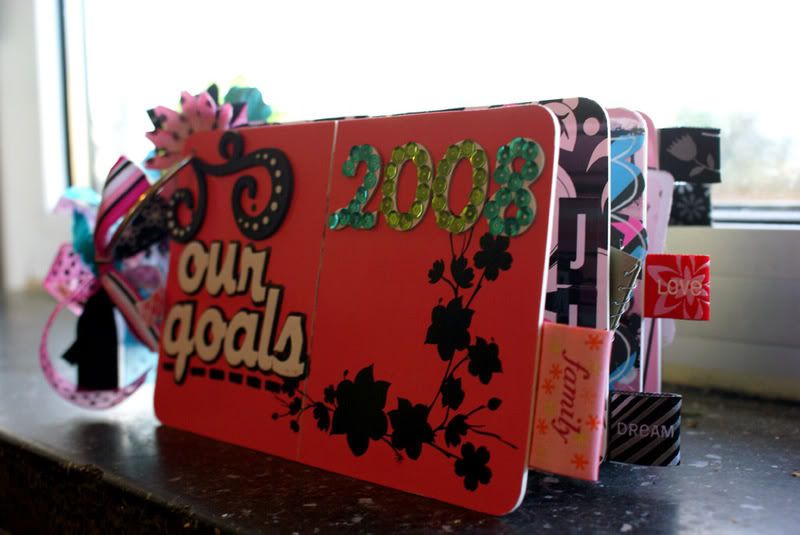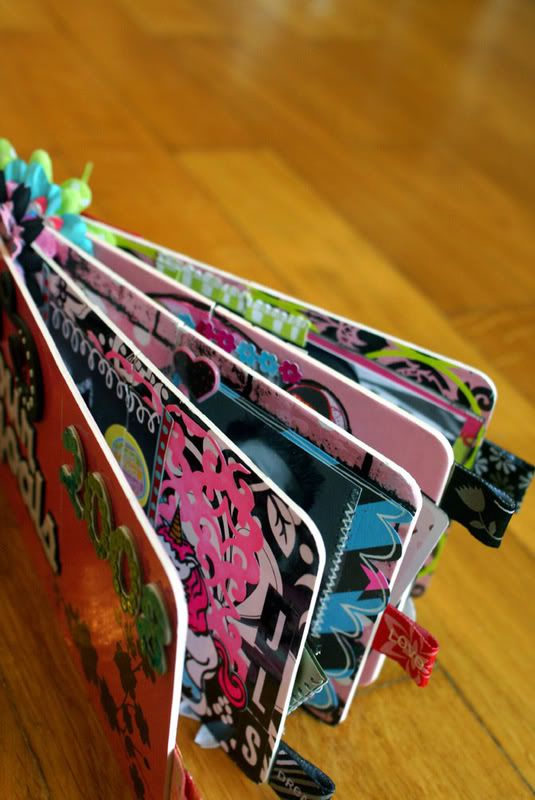 Each card has little tabs by ScrapWorks that I've been hoarding for forever. i found them on clearance last year for less than a buck a package. Each card also has either our name or our initials...just to serve as a bit of uniformity (is that a word?)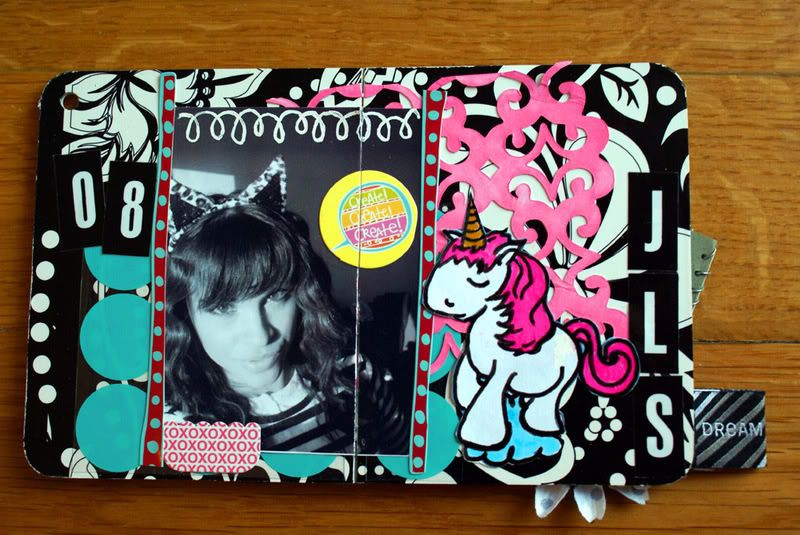 There's a bit of a pattern for each card. The front serves as personal goals and the back part is reserved for goals that involve other people. For instance, my goals for the family include taking the kids out to the park more often, teaching them more things, telling Josh I love him more often, etc.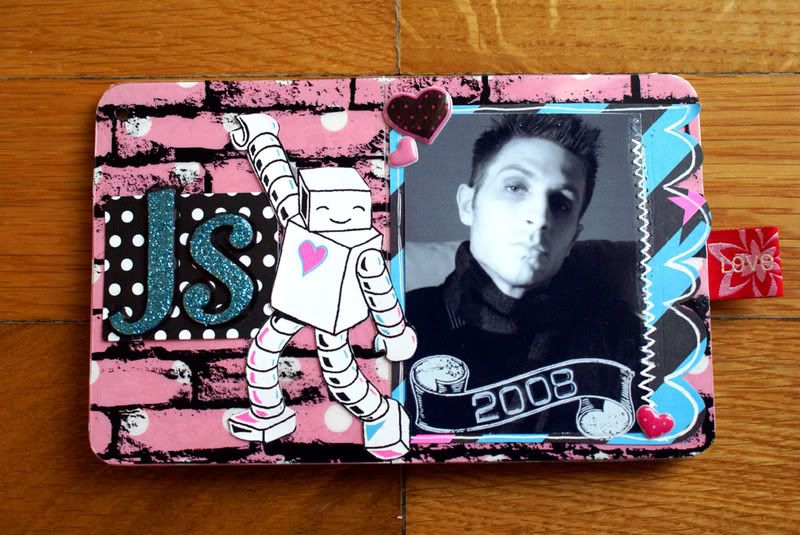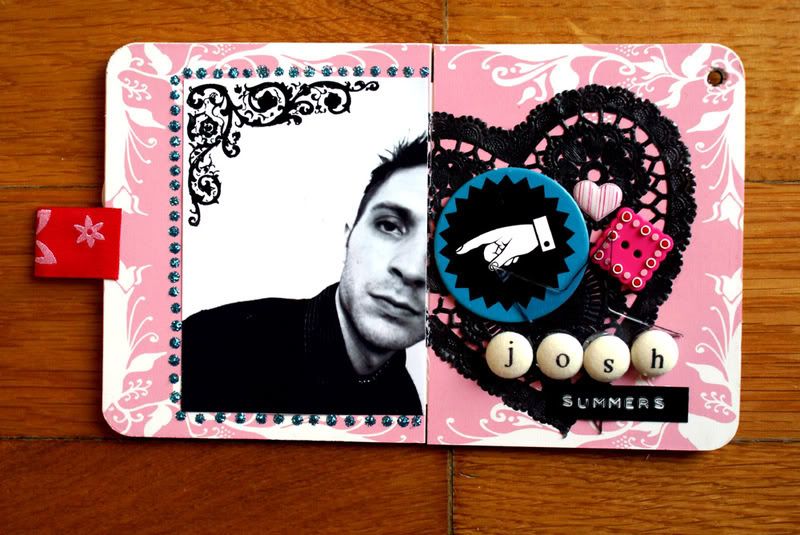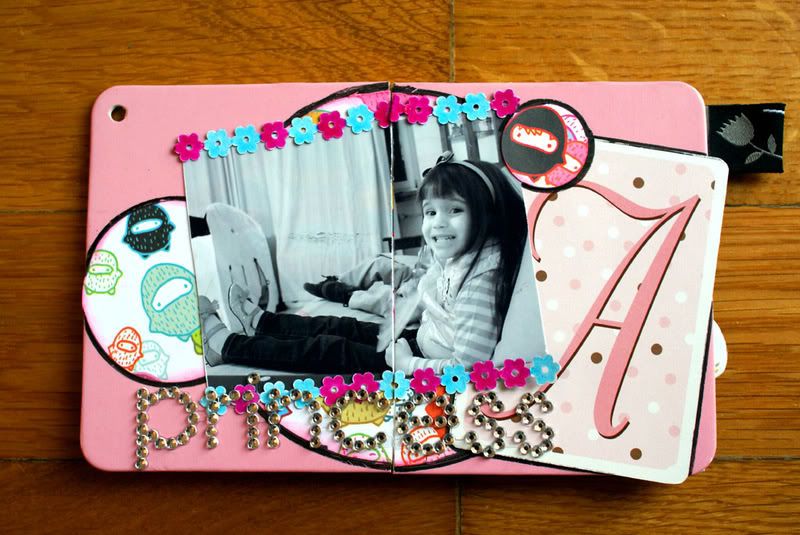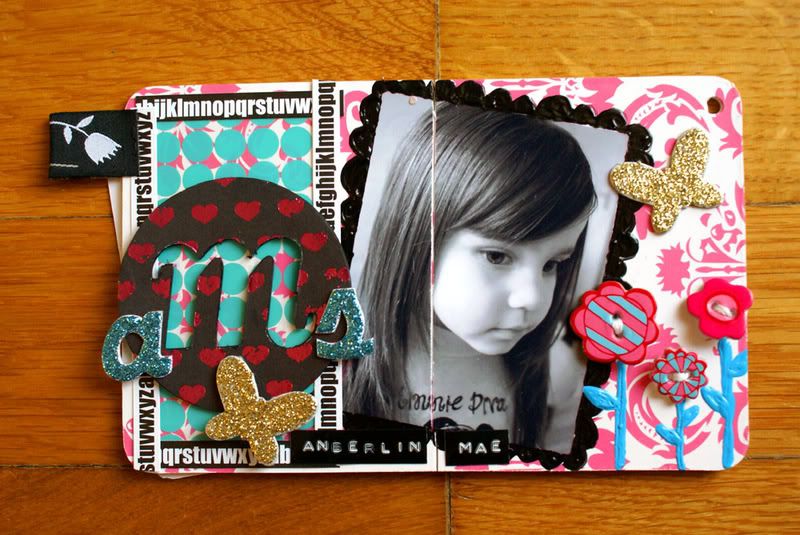 Ok, ok. Obviously the kids did not tell me their goals, so I set some for them. Anberlin for instance is going to work on her language development (with my help of course), and will learn her alphabet, learn to write it, and learn to write her whole name by the time 2008 is over. Her goals that involve us include learning the appropriate time to tattle (something she's been doing ALOT, especially at bed time), eating healthier (an overall goal for everyone), cleaning up when told.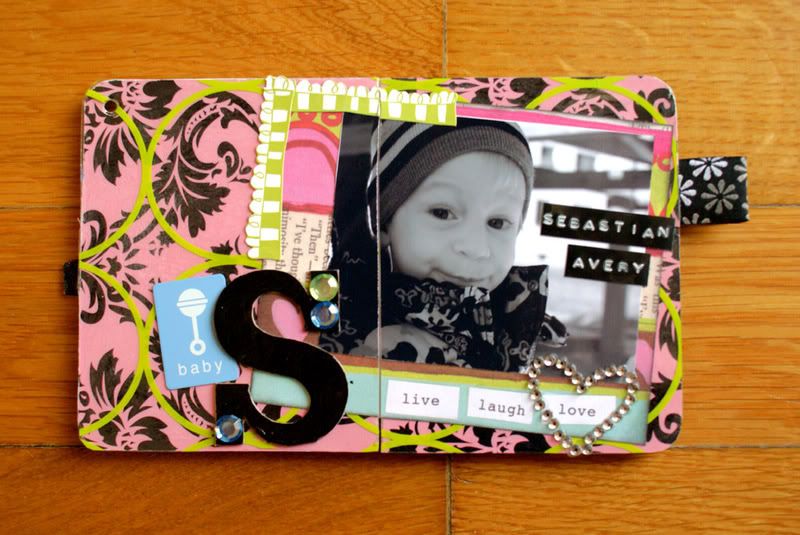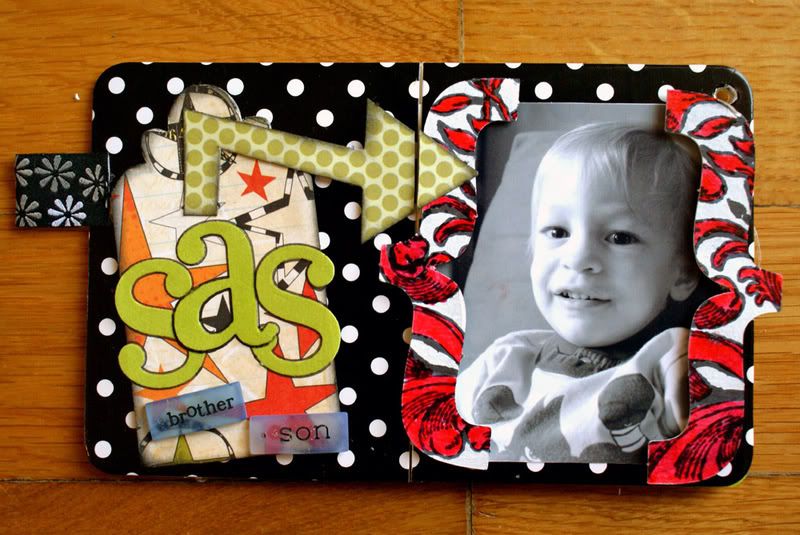 Ahhh, my little man. His goals are pretty simple because he's only 2. He NEEDS to be potty trained by the end of this year, and he needs to learn how to share.
Well! I'm off to do errands. We have to be at the hospital Neustadt A.D. Aisch at 3 to meet with Sebastian's anesthesiolgist. I still need to pack, and prepare snacks and entertainment for him and I for the weekend. I know it doesn't sound like a lot, but it is. I'm going to bring some scrap ish with me. Maybe I can get a few layouts done while he rests.
xoxo