A DAY AT THE PARK
It's been fairly cold/dreary and the kids have been sick off and on for a while. We've been cooped up because of this, but we finally had a nice day last week, so we went to one of our parks.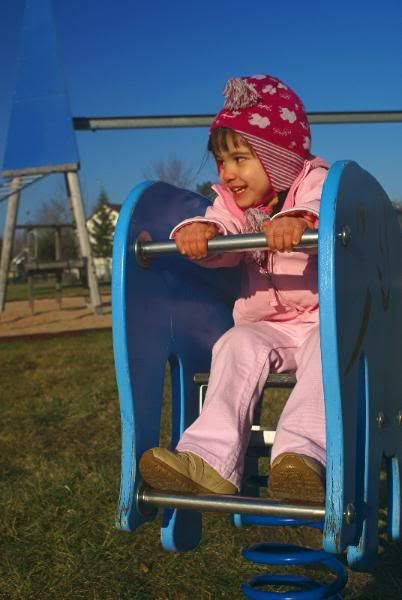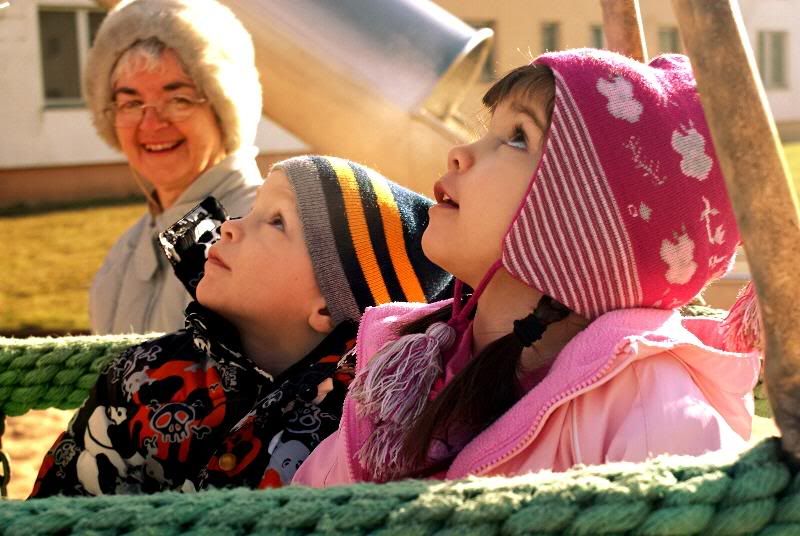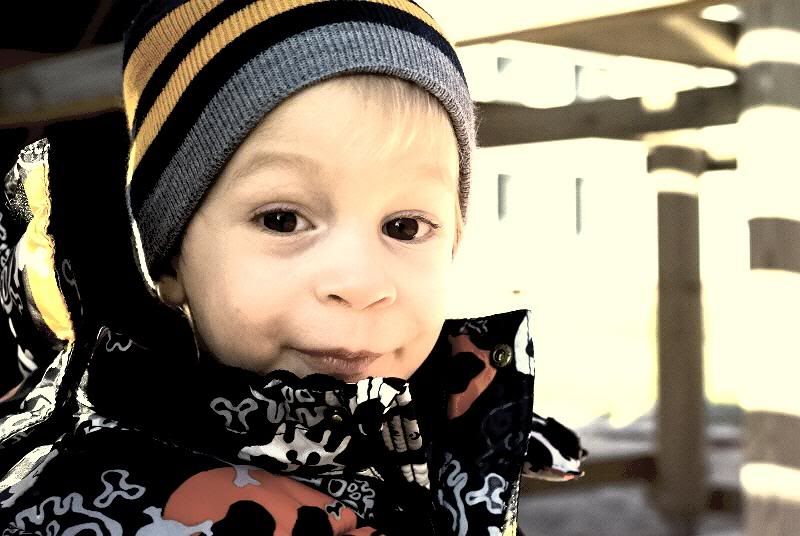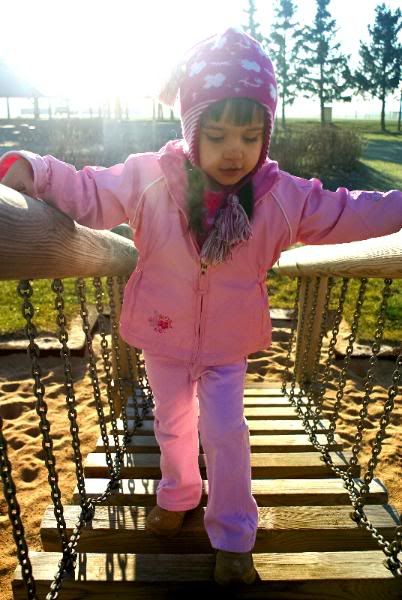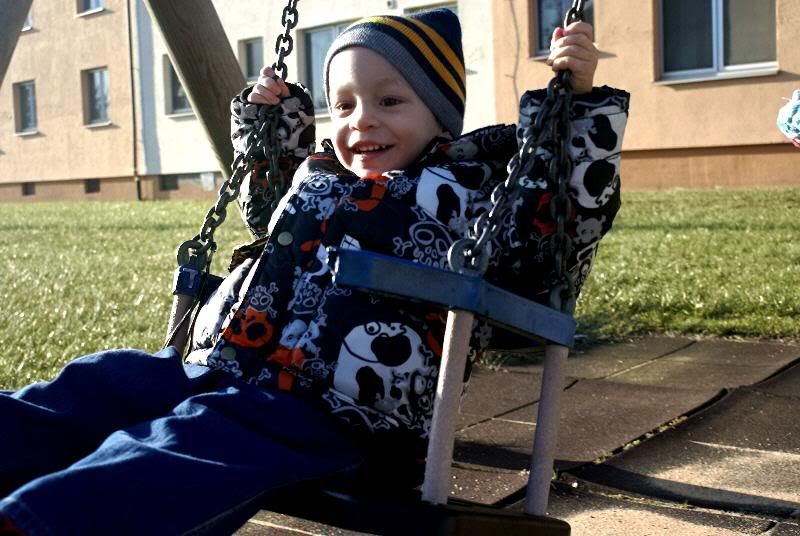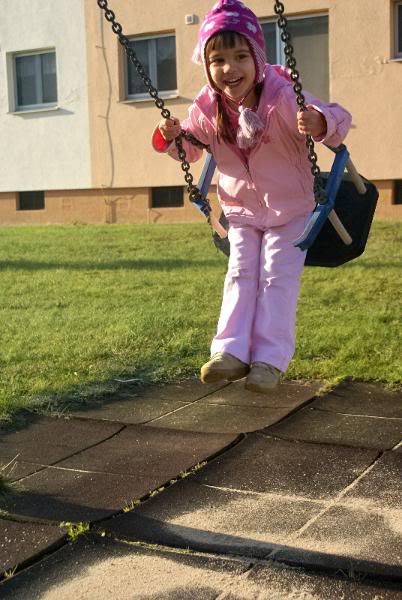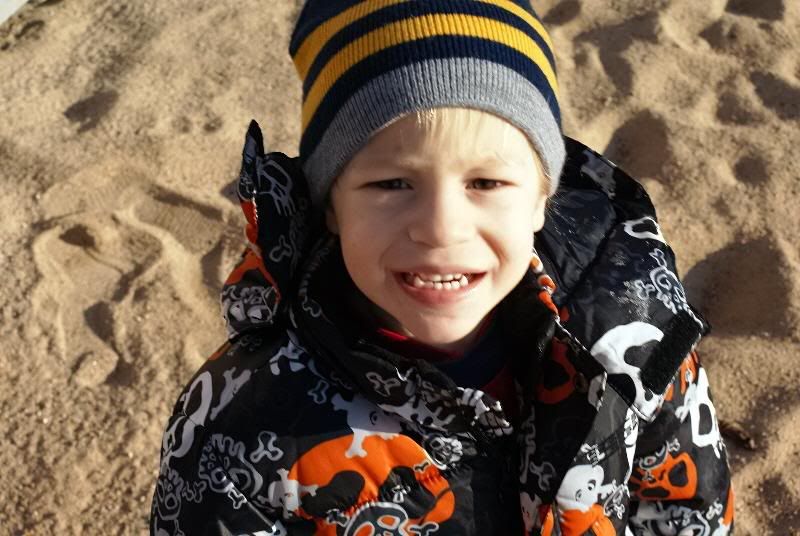 CHRISTMAS MARKET IN NUREMBURG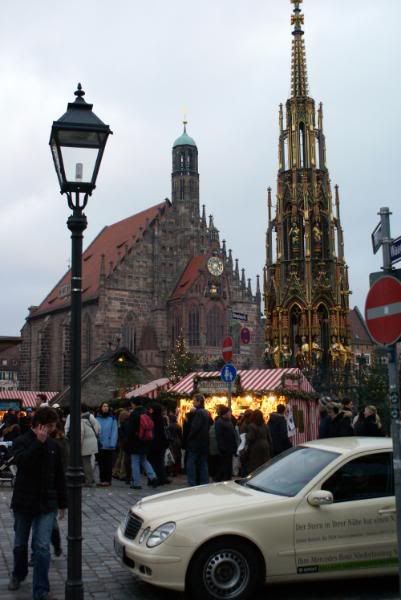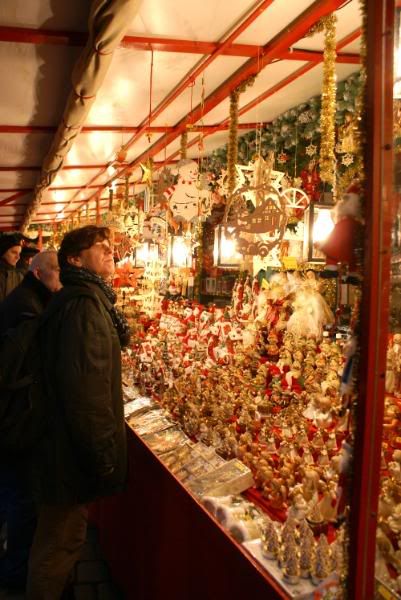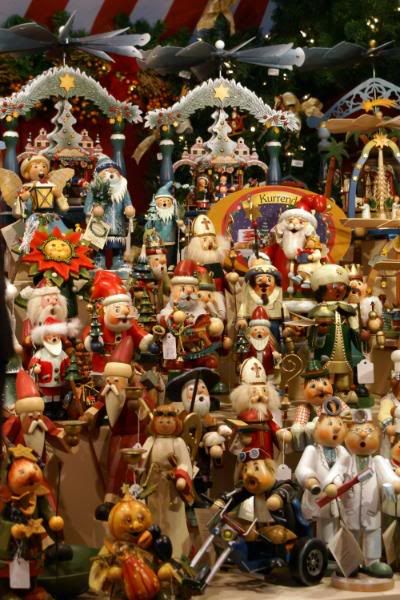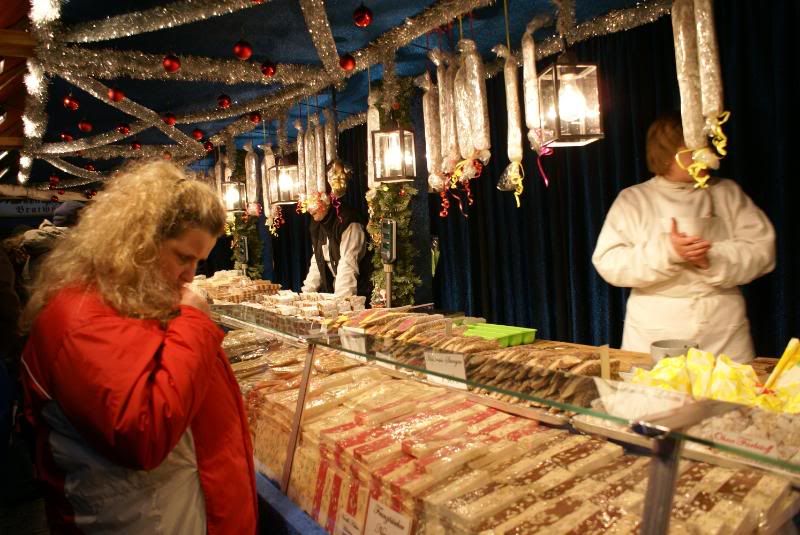 I wish I had more pictures, but it was packed and the kids aren't very patient with me when it comes to stopping for pictures. But the market was filled with stalls of yummy foods, Christmas ornaments/decorations, toys, etc. It was fun. Next year we'll have to go during the week and in the early afternoon to beat the crowds.


Have you ever seen those "toddler leashes"? Well I admit that we use those from time to time. This situation called for it. The market was too busy for a stroller and I am too paranoid to try to just hold their hands. Apparently, toddler leashes are not an item that is used alot here because we got even more stares than usual, lots of pointing and giggling. I do have to say that a few parents came up to us and inquired about them. I felt like a silly American, but I'd rather not risk losing my child in a crowd. LOL.






CHILDREN'S CHRISTMAS MARKET


There was a big section of the market specifically for kids. By the time we got over here, it was just overbearingly crowded. I'm a pretty patient person and don't get bothered by crowds. However, my husband is not a fan of the sardine effect that was surrounding him. We spent a few minutes here and left. We bribed the kids with some fresh cotton candy and that made up for leaving so fast.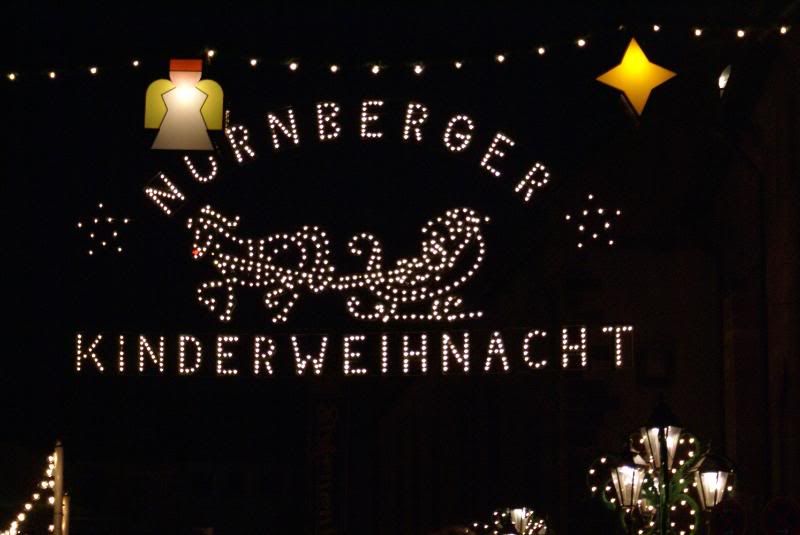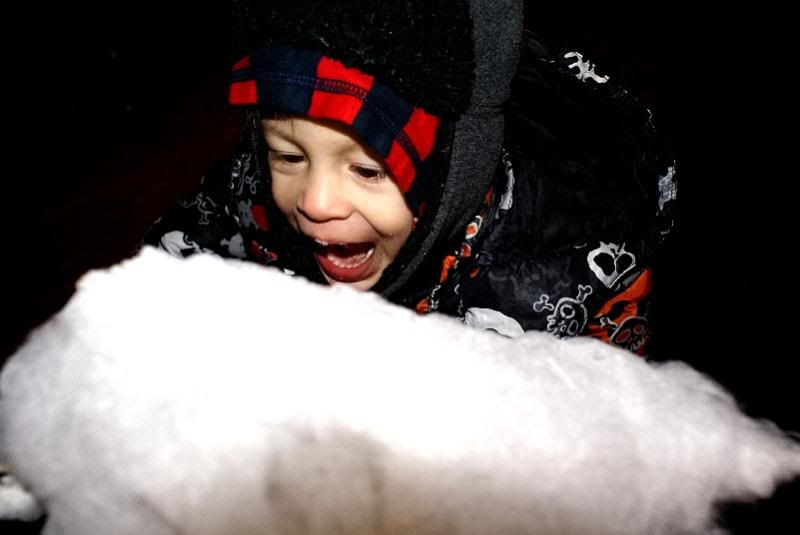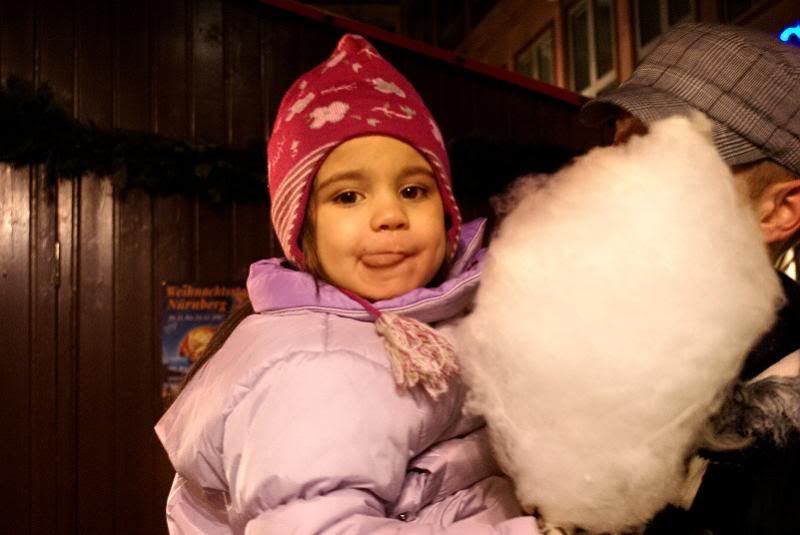 CHRISTMAS
Josh and I did not go overboard this year with gifts...we just didn't have the budget for it. Luckily we started shopping in October, so we were able to get a good amount of gifts for the kids. I think the transition here threw us off, because we didn't buy too much for each other. I think this is the first year I didn't get ANY clothes or makeup! lol. But it was still a wonderful Christmas. I got a new zoom lens which I am dying to try out. I got a silpat mat and a big cookie cutter set. A couple of new DS games...a new external hard drive, some movies, the "Deceptively Delicious" book by Jessica Seinfeld...and I can't think what else.
Here are just a few pics of the kids. It took FOREVER for them to open up their gifts because they wanted to stop to play with everything! Sebastian got a good amount of toys, which was great because previously he had been playing with Anberlin's toys. He needed some little boy toys. Anberlin got alot of educational things...books, arts and crafts things. I bought her this big "Hooked on Phonics" set. They got a big art easel from my parents which I'm jealous off! I wish I had one when I was a kid! Anberlin likes to practice her letters on it. They also got a new video game system from leapster (Leapster TV) and LOTS of games for it from my brother. They had been using the "Little Leaps" gaming system before which they love. But the newer one is still a bit advanced for them. Maybe in a few months they'll be able to comprehend how to play.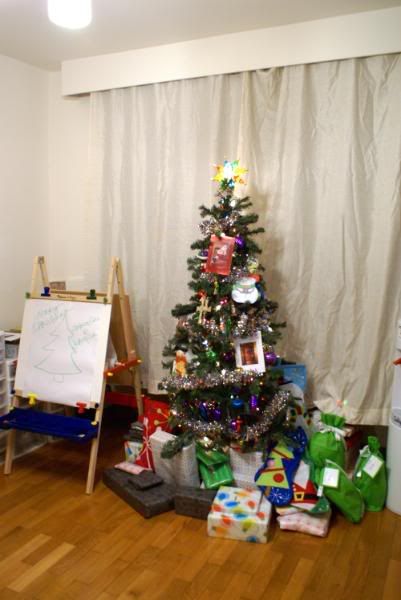 BEFORE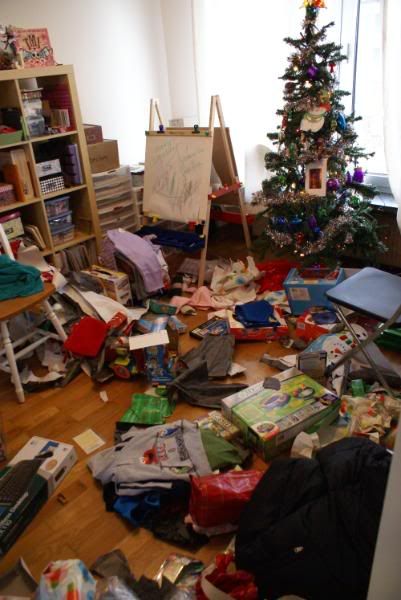 AFTER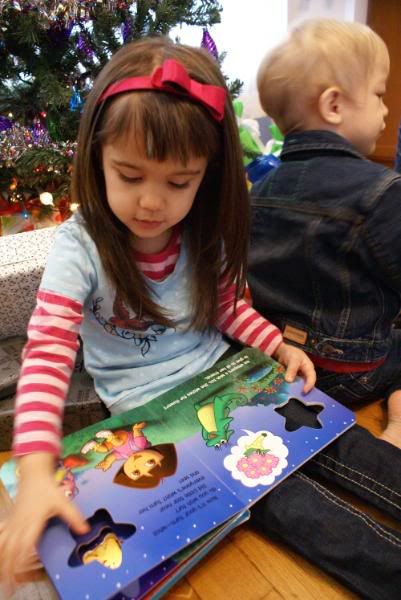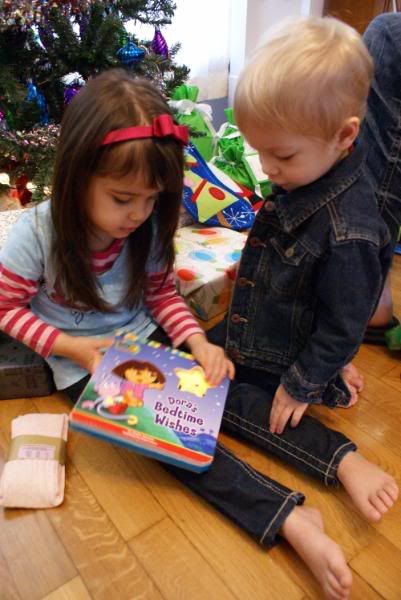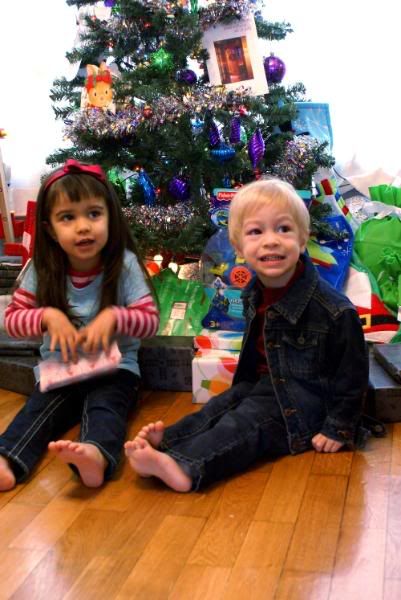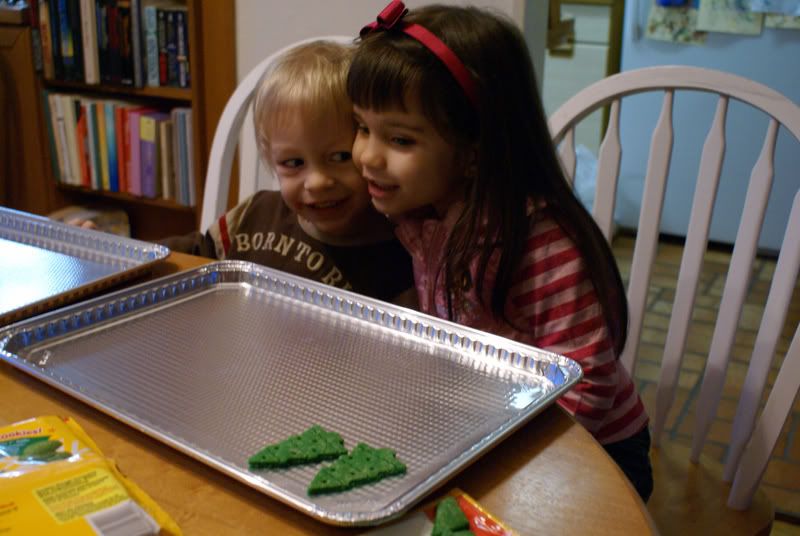 Here are the kiddies helping me make cookies. :D They're so sweet.
These are Anberlin's FAVORITE shoes, which she has named "Princess Shoes."
A few days after Christmas, we went out to eat. We don't do that very often simply because of the area we are in. There is a little "gasthof" or an inn outside of the base. It's pretty popular among the residents of the base simply because it's so close, the food is good, prices reasonable, and they speak english fairly well. I don't recall the name of this dish, but my husband and I have dubbed it "heart attack on a plate." What you cannot see under the sunny up egg is the two slabs of thick cut bacon and the HUGE pork steak under that! But it is sooooo good. The green beans and potatoes were very similar to what my mom makes at home.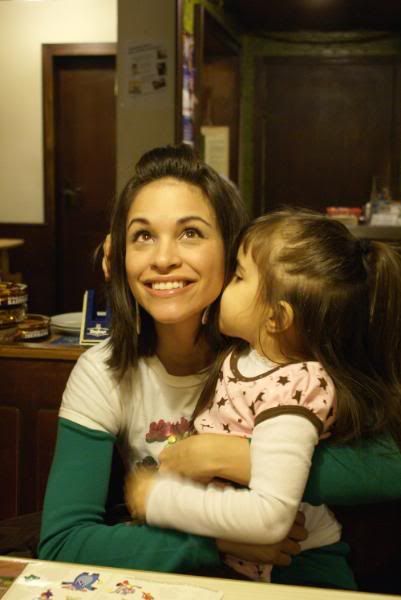 I forget to tell everyone I chopped off my hair! It's a long bob right now, but that was NOT the original plan. I went into the salon with a photo of Elsie Flannigans hair as an example of the longer strands I wanted and a picture of a bob to show how I wanted the front layers. The stylist was stoked to do a "trendy" cut because she usually does normal everyday cuts for the ladies on the base.
So what was the end result?
Think of a bob. Now think of a wide "rat tail." Now combine the two images in your mind.
YUP. I had a bob with a rat tail. SIGH. As soon as I got home, I had Josh chop off that tail. Why didn't I say anything at the salon? I felt so bad because the stylist was SO proud of her work. She was GLEAMING! Plus I knew that the cut would be salvageable if the tail was cut off.
Next post will be of some work. :)