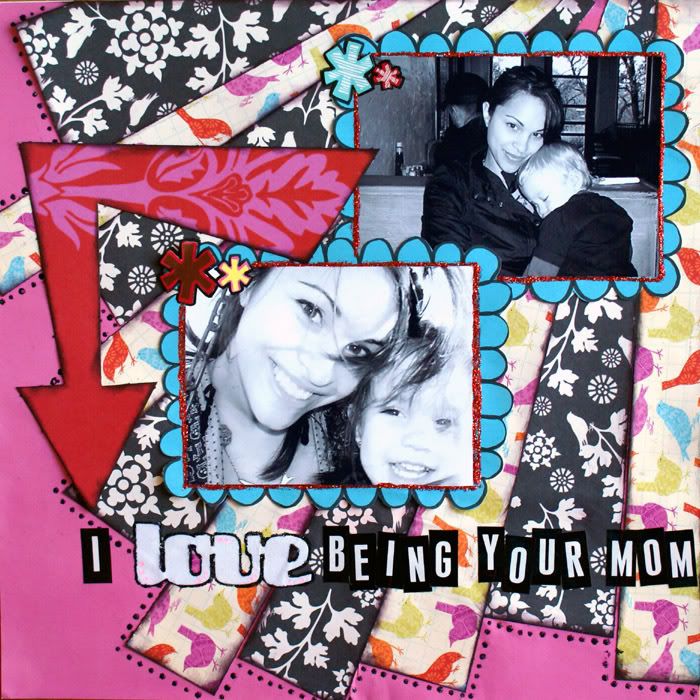 I've been in a scrappy mood lately. First though, my first LO for ScrapBookMate went live this morning!! So exciting!
http://adailyinspiration.blogspot.com/
. What's great about this blog is that there is a new layout everyday by a super talented European scrapper. And it gives a complete materials list and tells you how it was made. It's definately worth checking out.
Here's a LO for the latest ScrapDragons challenge. Pardon the mess on the left hand side of the LO. Just as I was finishing up, I leaned into the WET puff paint and dragged it all over the paper. >:O I tried to salvage it with some black paint though. LOL.
Yesterday I got my prize from the Chit Chat Challenge I won a while ago from Care Free Glimmer. She makes these CUUUUUUTE felt flowers and you can see them on this layout on the bottom right. I got a BUNCH too. eeee!
Another simple layout. It's a bit far from my usual, but I do enjoy clean lines too!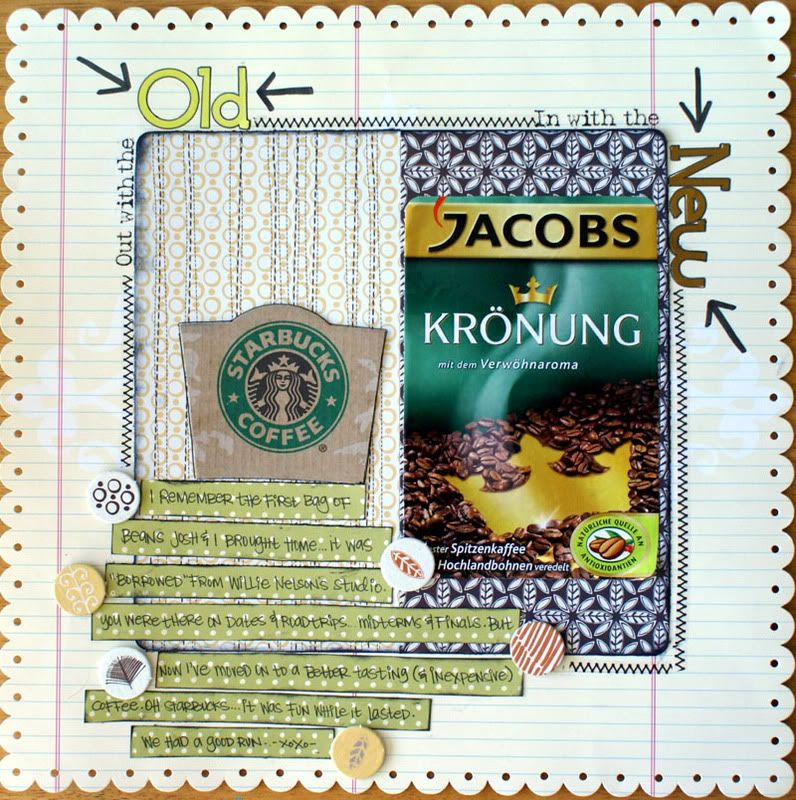 Sorry Starbucks fans, but I found a new coffee to brew at home. Not only is the taste smoother, but it's alot cheaper than Starbucks. This LO is my "Dear John" letter to Starbucks. Oh, and this is for my All About Eve entry.
Well, I have more to talk about, but I'm currently doing a "cyber crop" with some of the ScrapBookMate gals tonight and I must go concentrate on scrapping!! I'll update tomorrow.
xoxo