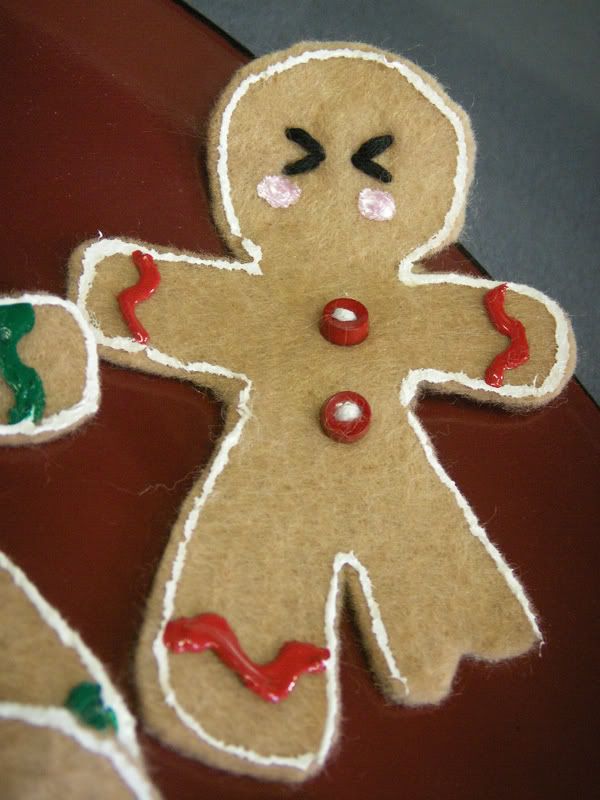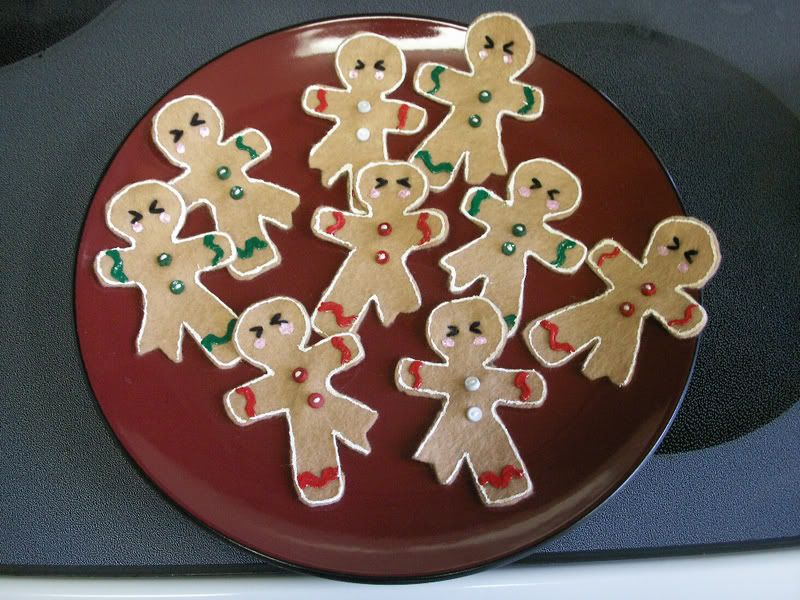 MJ, these are coming your way, along with a box of goodies. :)
I laugh everytime I see these gingerbread men. LOL.
Thanksgiving in a few days! What's on everyone's menu?
On My Menu:
-Herb butter roasted turkey breast (forget the whole turkey, it just gets wasted).
-Homemade corn bread stuffing with fresh italian sausage.
-Fresh cranberry chutney.
-Deviled eggs.
-Sauteed fresh green beans with turkey bacon.
-Fresh baked crescents from the town bakery.
-Mashed potatoes courtesy of our friend.
-Cake
-Homemade apple pie (I'm attempting my own crust too!).
-Pumpkin pie.
A pretty big meal, but not HUGE. I need to figure out some appetizers too I think. Ok. Got to attend to my neglected house.
xoxo