i'm still here. i'm still alive. i've been fighting a wicked head cold for the past few days. all the projects that i've been hoping to accomplish have been put on hold. but i did some major cleaning last night so i could wake up to a clean house and concentrate on scrapping today.
the day after thanksgiving i took some photos of josh and his best friend to use for their band stuff. this is one of my fave shots of him: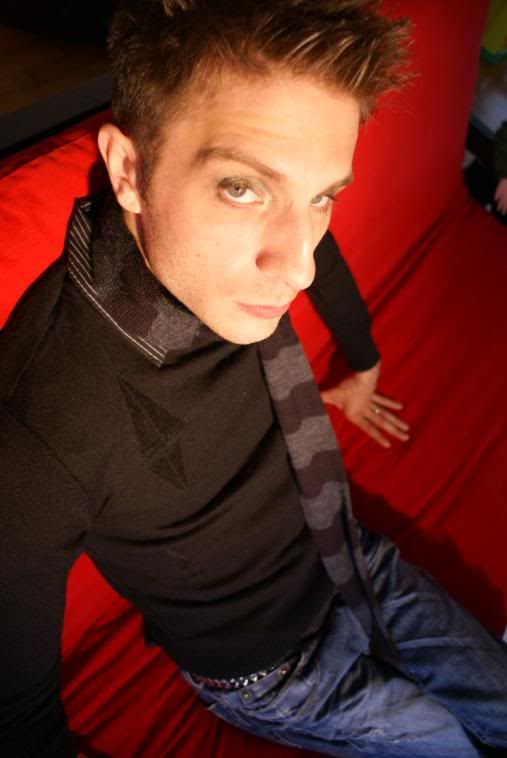 ignore anberlin's hand in the middle right. LOL. kyle brought over this spotlight. i love the way it made my bright red couch even brighter. anyways, the guys have a myspace page now. http://www.myspace.com/hitsandmrs they only have one single up, but hopefully that will change soon. check them out if you haven't already. they're pretty darn good.
off to work on some things. :)